SafeHaven of Tarrant County Announces the Release of Their First Annual Local Fatality Review Report
October 5, 2020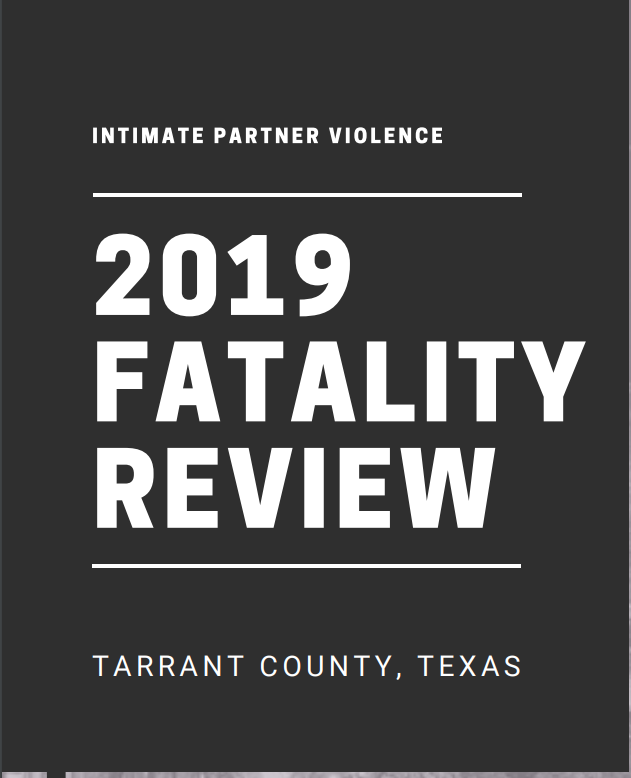 SafeHaven of Tarrant County Announces the Release of Their First Annual Local Fatality Review Report
The Report, containing Intimate Partner Homicide details from 2019, aims to educate and inform the community while taking strides towards ending domestic violence in Tarrant County
---
TARRANT COUNTY, TX (Oct. 5, 2020) — SafeHaven of Tarrant County officially announced today the release of a local, comprehensive report, compiled by SafeHaven and several collaborating organizations, which sheds light on the alarming number of intimate partner homicides that happen each year in the Tarrant County community.
The fatality report includes details about the intimate partner homicides that took place within the county in 2019, including perpetrator/victim demographic information, crime information, and the interaction with community agencies prior to the homicide. The 2019 report will include information about the 8 intimate partner homicides that were reviewed by the committee and happened last year. The Fatality Review Report is designed as a tool to evaluate and improve the current system with which both abusers and victims interact in the hope to end fatalities at the hands of domestic violence.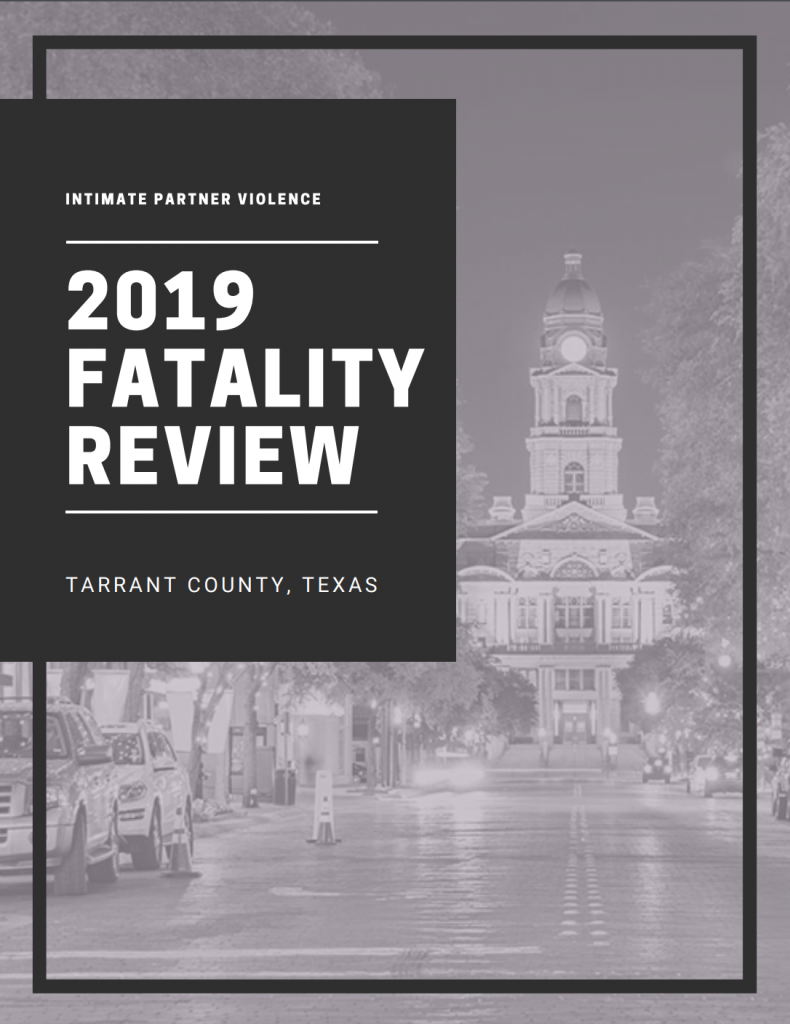 When speaking to SafeHaven of Tarrant County President and CEO Kathryn Jacob about the new report she said, "I am confident in the process our collaborative group utilized to gather and analyze this data. I am also grateful for this team and our ability as a community to come together in this important way. We learned so much while reviewing these cases, and, sadly, much of the research we have on intimate partner violence was confirmed through these local examples. The most powerful piece was regarding women who leave their relationships – this does not always mean they have found safety. In fact, most of the time, leaving does not equate to safety."
According to the Texas Council On Family Violence 'Honoring Texas Victims' 2018 report, 174 women were killed by their male intimate partners in 64 Texas counties in 2018. The Texas Council On Family Violence report includes the statement, "Individually, we power change. Together, we power a movement." This call of action serves as a greater mission that through data driven metrics and public access to resources, the community at large can generate awareness, intervention, and prevention creating fundamental and lasting change in the lives of women.
The 2019 Tarrant County Fatality Review Report is available online here for viewing and to download. SafeHaven is encouraging interested community members, policy makers, and city leaders to read the 2019 Tarrant County Fatality Review Report and join the movement to put an end to intimate partner homicide in Tarrant County.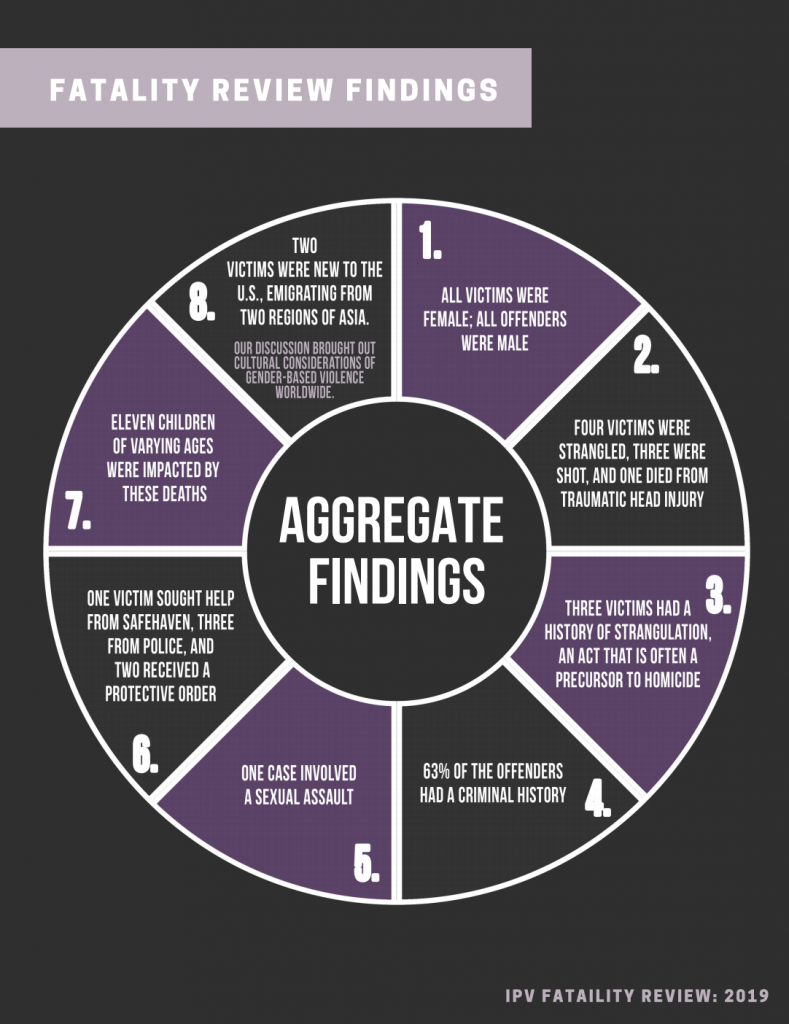 For more information about SafeHaven, the 2019 Fatality Review Report, or to set up an interview with SafeHaven President and CEO Kathryn Jacob, please email Holland@hollandcollective.co.
---
About SafeHaven of Tarrant County
SafeHaven's mission is to end domestic violence through safety, support, prevention and social change.
The largest and most comprehensive domestic violence service provider in Tarrant County, and the county's only state-designated "Family Violence Center" by Health and Human Services, SafeHaven has enabled thousands of women and children to rebuild safe, independent lives for more than 40 years. Vital services include 24-hour emergency shelters, a 24-hour crisis hotline, legal services, children's programs, evidence-based prevention curriculum and reformative services. With one in three women in Tarrant County experiencing domestic violence in her lifetime, SafeHaven's no-cost services are crucial in ending domestic violence in Tarrant County.