Gozova Reaches 81+ million Viewers with Message of Warmth During Winter Crisis In Texas
March 2, 2021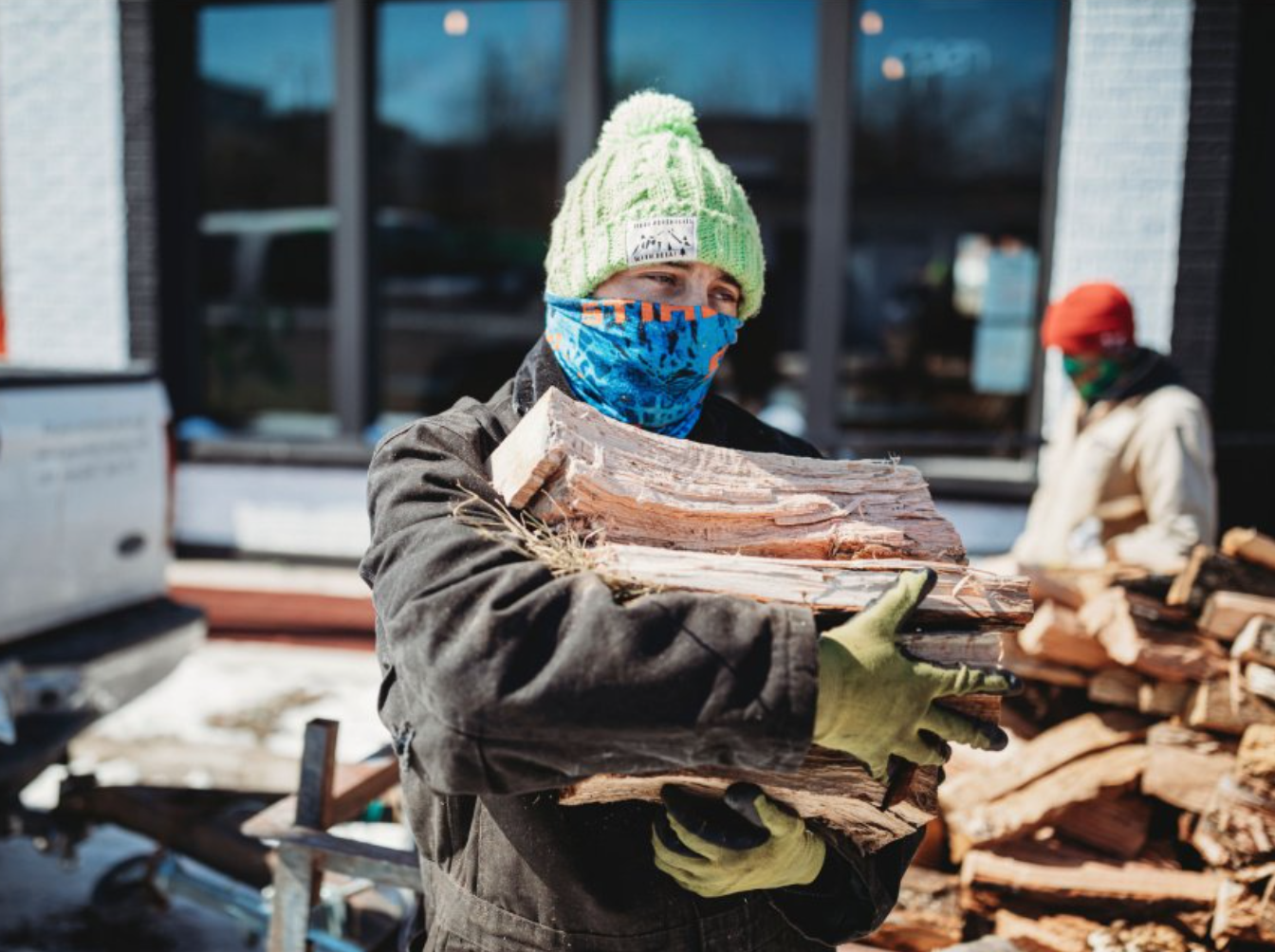 Gozova Reaches 81+ million Viewers with Message of Warmth During Crisis
HOLLAND collective creates Public Relations Campaign to Support Gozova during their Winter Storm Uri Firewood Initiative
---
PROBLEM:
As Winter Storm Uri slammed Texas and threw our community into chaos, we faced a "once in a generation" occurrence; our state's power grid buckled under pressure, homes lost access to water (some water even becoming unsafe), temperatures reached single digits, and lives were lost due to freezing conditions and loss of power. Our client Gozova (a moving and delivery company that specializes in logistics) approached us in an unusual turn of events: NOT with a problem, BUT with an opportunity! The company prides itself on connecting experts with consumers in need of solutions. Gozova saw a crisis in our community, and they wanted to put those skills to good use.
IDEA:
The moving and delivery service connected with a firewood purveyor and wanted to share it with people in need of warmth across the DFW metroplex. Our community was in need. Gozova had the tools and knew they HAD to do something to help. We approached the problem together and crafted a solution.
THE CHALLENGE:
How to take a willing team with a spark of an idea and transform it into reality.
At least 4.5 MILLION people across the state lost power! People were in dire need of resources and hope. How could Gozova get the message out when so many were without power, with no access to their TVs. It was also essential that the resources went into the right hands. Spreading a critical message quickly and widely enough amidst the chaos is always a challenge. However, in this instance, we were climbing an uphill battle to help as many struggling people as possible.
THE SOLUTION:
HOLLAND collective knew we would have to spread the word through as many channels as possible with less than 24 hrs notice! Our team created a rapid-to-market strategy that would rely on five main channels to spread the message: TV for mass awareness, influencers for community buzz building, radio for those who lost access to their TVs, online publications for in-depth stories about the mission, and organic social media for instant, up-to-date direct communications between Gozova and those in need! Each of these individual tactics had to work together to help spread the news like wildfire and ensure the campaign's success.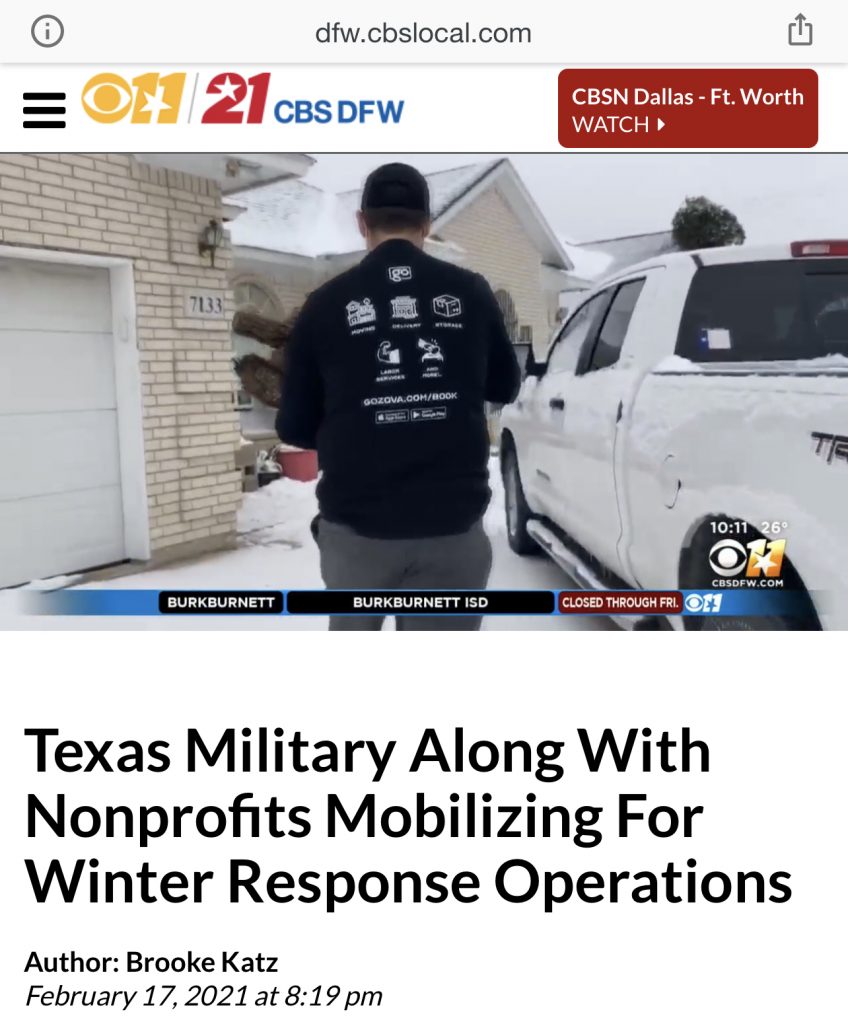 Activating press guaranteed the success of the campaign, not by celebrating the company but by spreading the word far and wide! The press strategy was designed to flip the script and take our client out of the spotlight. Instead, we used it as a megaphone to connect our community. It was essential that while our metroplex was in dire need, they knew where to get the help they needed and that those who had resources to share could easily do so. Gozova stepped in to do what they do best: CONNECT!
We mobilized our network of community influencers to bolster our efforts, who graciously posted and shared the message on their accounts. We supported the Gozova team in creating an immediate response campaign to leverage their social media to communicate transparently about delays, locations, updates, and other pertinent information with their followers throughout the process. Positioning their social channels as their customer service response team!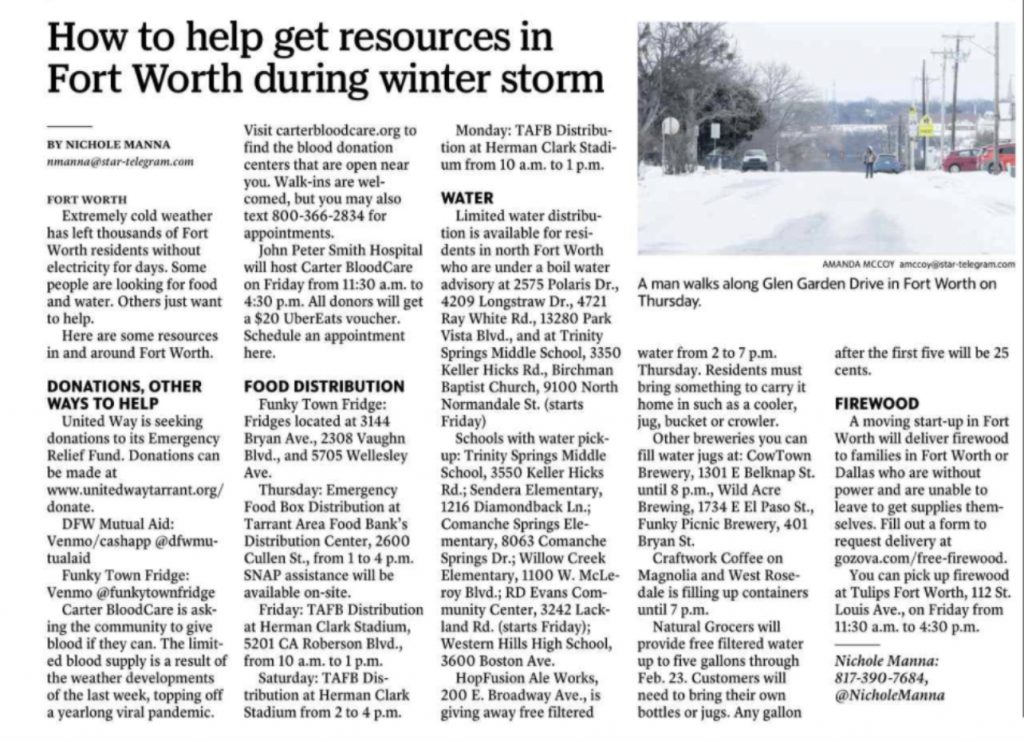 RESULTS:
In less than 96 hours, we reached 81,897,097 total media impressions that resulted in 2,361 total firewood request submissions! The merging of Gozova's quick thinking and our speedy media blitz generated genuine, real-world results! The mass undertaking of this campaign proves that strategic communications and public relations MATTER, These powerful tools have the capability to create momentum for meaningful change.
Although it's difficult to say precisely how many people Gozova impacted through its firewood distribution between the direct distribution to homes, firewood pickup, and the delivery of wood to the unhoused community on Lancaster Street, we know this incredible company impacted the lives of nearly 1000 people receiving aid across the metroplex just when they needed it most! We are proud to call Gozova a HOLLAND collective client!