Fort Worth Moving Company Helps Local Community With Free Firewood Delivery During Crisis
February 19, 2021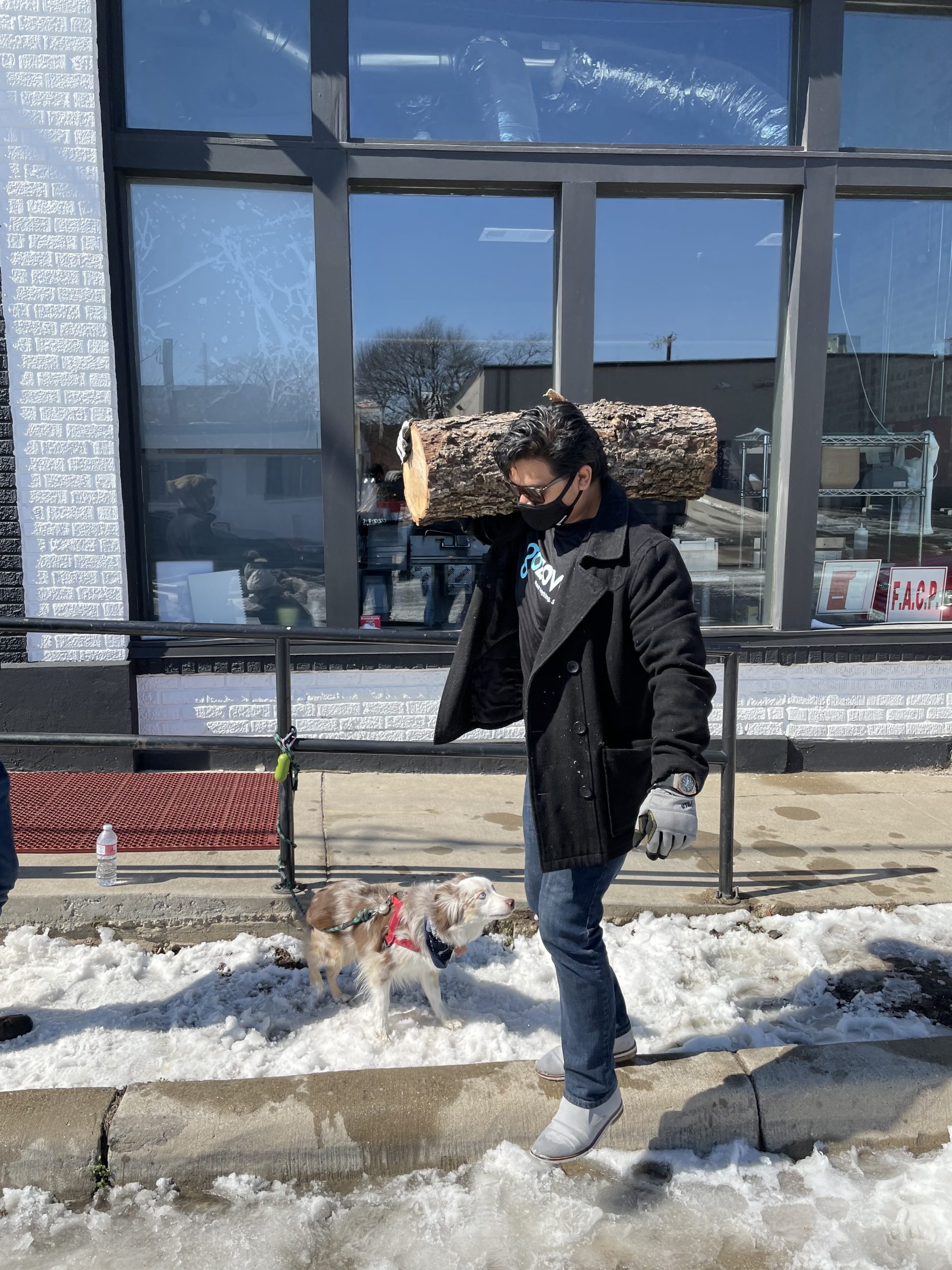 Fort Worth Moving Company Helps Local Community With Free Firewood Delivery Concluding Friday with Day of Giving
Gozova Provides Hundred of Free Bundles of Firewood to DFW Families in Need in Final Day Partnership with Tulips FW
MEDIA ALERT
Dallas/Fort Worth
WHO: Gozova
WHEN: Friday, February 19 | 11:30 a.m – 4:30 p.m.
WHERE: Tulips Fort Worth – 112 St Louis Ave, Fort Worth, TX 76104
WHAT: Free Firewood Distribution Center for Local Families in Need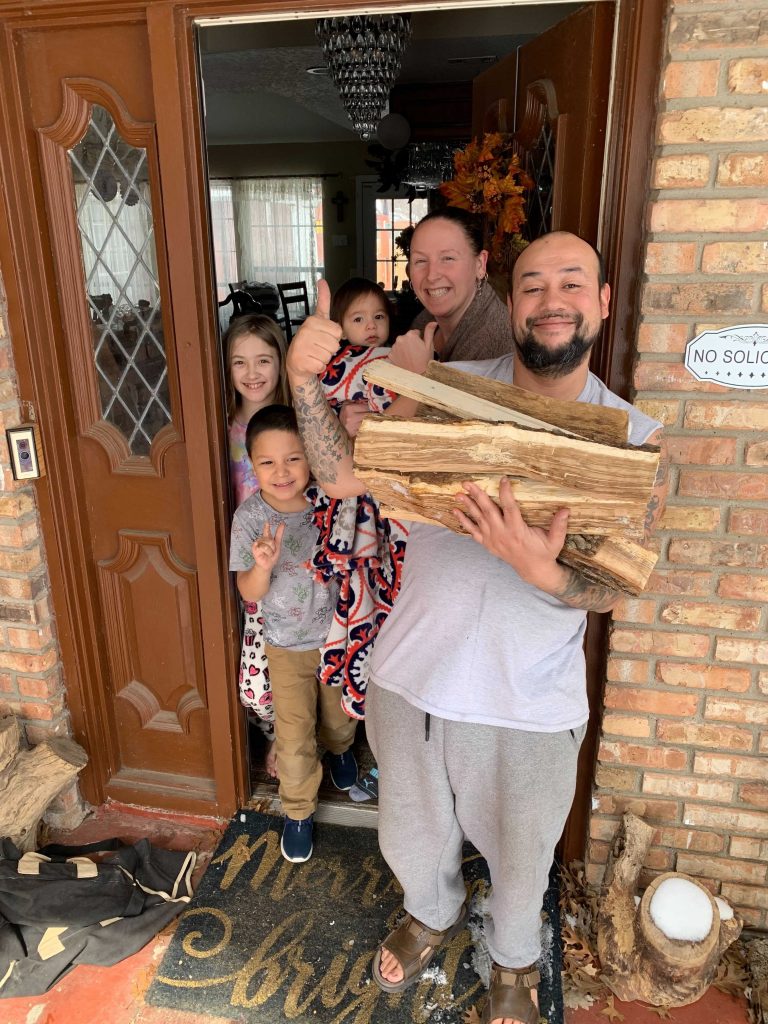 Amidst one of the greatest winter storms to hit Texas, Fort Worth based startup Gozova, a local moving and logistics company, is living up to their motto — "We move anything, Simply". In response to the overwhelming need for warmth in their hometown, the company launched a FREE Firewood for families in need project on Wednesday, Feb 17 for anyone in need in DFW. 
Gozova has received more than 2,000+ requests in less than 36 hours (FAR exceeding the expected response) since the project announcement. The company has delivered more than 180 bundles in the first two days — picking up donated and company purchased wood and driving these throughout the metroplex to families who submitted online. 
When asked about the reason for launching the community project, company founder Goran Krndija said, "As a child, I grew up in Bosnia and our family went through some very dark times during the war. It was our community of friends, families and neighbors that helped each other during those times to ensure that we all survived beyond the devastation. This moment is no different. If we are capable of helping, we will do so. This is the time for us to unite and help each other in any way we can. At Gozova, it has always been our mission to grow a business that puts people first."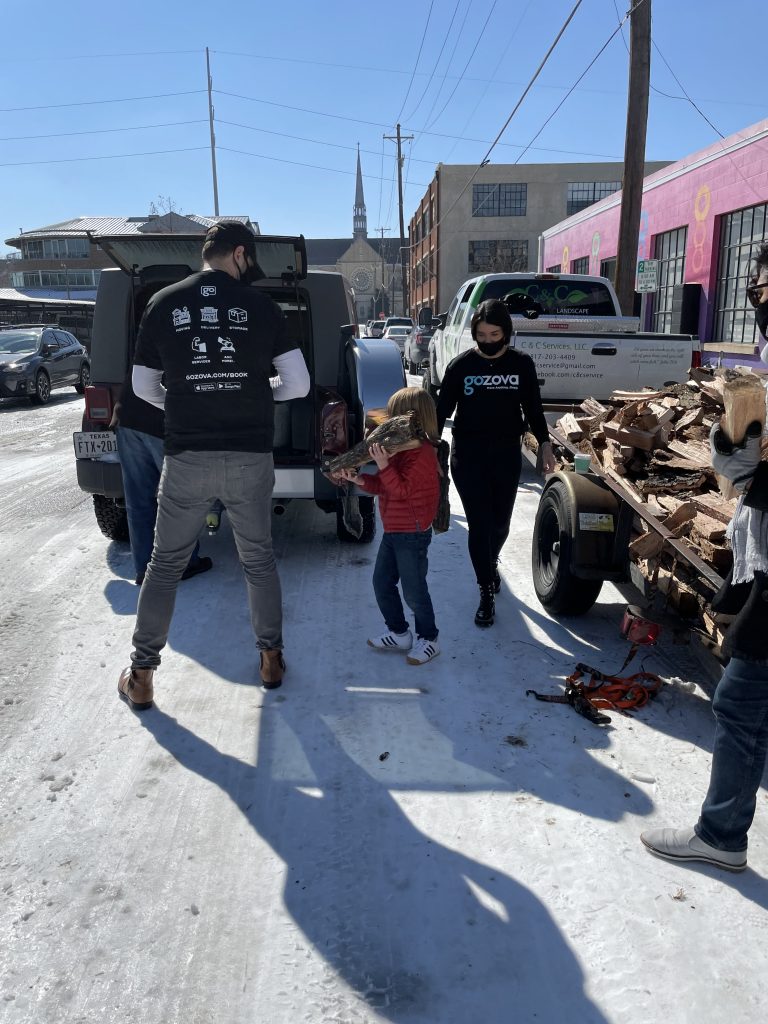 ---
To conclude their 3 days of community support, Gozova has decided to switch it up on Friday, February 19 in an effort to increase their impact and provide more wood to those in need. Gozova will fill up a trailer full of wood thanks to a local supplier Chase Cocanower from C&C Services and park it in front of Tulips Fort Worth for direct community pick up. Starting at 11:30 am and running through 4 pm, families and neighbors in need can come and pick up their bundles and spread the warmth. Tulips has been operating as a warming station throughout the storm and will be open tomorrow to families to warm up when picking up their firewood!
Gozova team members will be onsite helping load bundles into cars and ensuring their community has enough firewood to get them through these final days of the winter chill.
Interview + Photo Opportunities:
Goran Krndija – Gozova Founder
Gabe Deale – Gozova President
On – site team members
Families receiving free firewood
Details:
Gozova – www.gozova.com
Instagram: @gozovaapp
Facebook: facebook.com/gozovaapp
Tulips Fort Worth – https://www.tulipsftw.com/
---
Gozova in A Glance
Website: www.gozova.com
Social: Facebook @gozovaapp | Instagram @gozovaapp | Linkedin @gozova
Pick up and Deliveries Available In:

Fort Worth, TX
Dallas, TX
Waco, TX
Austin, TX
Houston, TX
San Antonio, TX
Denver, CO
Tampa, FL
Orlando, FL


How It Works:

Start your booking process by visiting the website OR Downloading the App.

Gozova is available on the App Store and Google Play. No personal information is required to receive a quote.

Schedule a delivery — Enter a few details about your move and schedule a pick up time that works best for you.
Sit back and relax — Your crew will arrive to transport your items safely. You'll be able to track the move every step of the way.