Fort Worth's Largest Zero Waste Hair Salon Honored with TWO Environmental Excellence Awards
November 5, 2020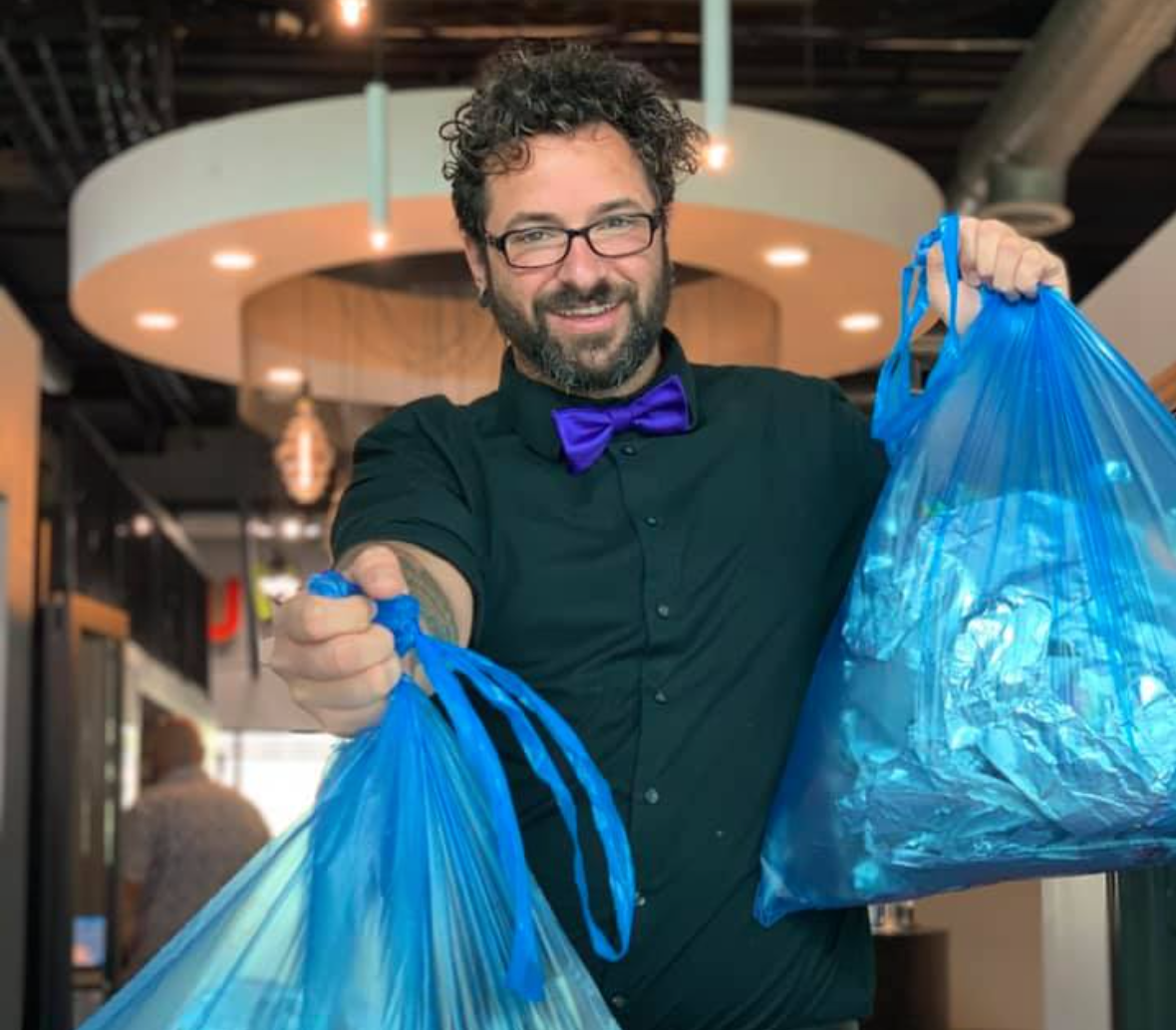 Fort Worth's Largest Zero Waste Hair Salon Honored with TWO Environmental Excellence Awards
The City of Fort Worth Recognizes Novak Hair Studios' Innovation in Solid Waste Reduction & Recycling + Water Conservation
---
FORT WORTH, TX (November 5, 2020) — Novak Hair Studios announces today their achievement in environmental excellence as the only Fort Worth company this year to be awarded more than one Innovation Award — Innovation in Solid Waste Reduction & Recycling and Innovation in Water Conservation.
The awards were presented during a virtual ceremony yesterday, Wednesday, Nov. 4, 2020. Launched in 1999, the Fort Worth Environmental Excellence Awards honor companies in full compliance with wastewater regulations. In 2019, the Innovation Award category was added to celebrate companies on the leading edge of conservation and waste reduction.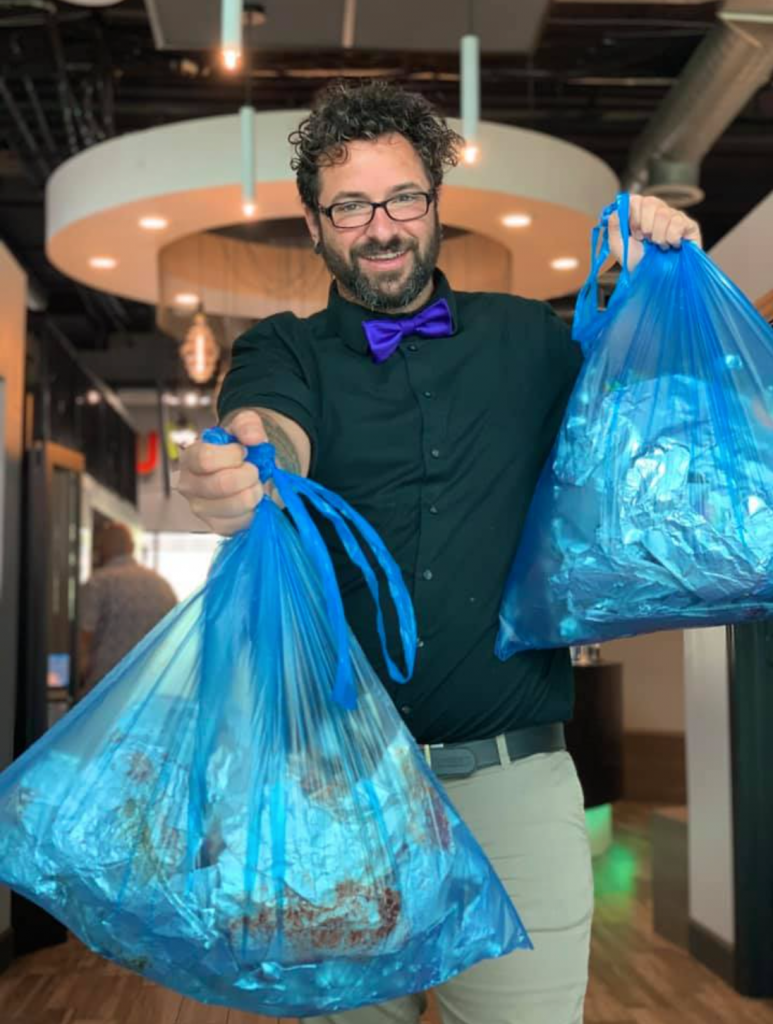 When asked about this great honor, Novak Hair Studios co-founder Benjamin Novak Hudgins said, "We are so honored to have the city recognize our hard work in conservation. Novak Hair Studios has always been about redefining the beauty industry and awards like this remind us of how much our neighbors, friends, and family support our vision."
Novak Hair Studios is Fort Worth's biggest zero waste salon and one of the largest of its kind in North Texas. At the core of Novak's vision and brand is the ethos of sustainability that extends across the board – going beyond the basic recycling of a coffee cup. Novak was built on the desire to create a company that not only cultivates these principles of sustainability but also seeks to innovate and lead in an industry that is otherwise very destructive to the planet and the people working in it.
The Awards At A Glance:
Solid Waste Reduction and Recycling Innovation Award — This award recognizes innovation and creativity in the design and implementation of ways to reduce waste, increase re-use, recycling and/or composting of materials that result in preserving the City's landfill and possibly generating increased economic activity.
Over two years, the recycling program that garnered Novak this award has been a financial investment of $64,000. However, as environmentally conscious business owners this level of investment is worth the benefit to the hair studio. Traditionally speaking, only about 2% of salon waste is able to be recycled through standard traditional recycling centers. But through their efforts that number jumps to 95%. Over the last two years, Novak has eliminated or diverted 37,400 pounds of waste!
Water Use & Process Improvement Innovation Award — The Water Use & Process Improvement award recognizes projects and programs that provide overall improvement of current operating technologies with reduction in discharge to the sewer.
From day one, Novak was strategically designed to have the highest positive environmental impact. This is evident by the water-saving initiatives it has put into effect. Collectively, the luxury salon has a 65% percent freshwater savings as compared to other salons. Traditionally a salon of equal size uses an average of 200,000 gallons of water per month or 2.4 million gallons per year. Through the implementation of sustainable practices throughout the entire salon, 130,000 gallons of water are saved per month, equaling a savings of 1.5 million gallons a year!
This exciting achievement comes on the heels of Novak's recent expansion into Burleson last month with the opening of a second location equally devoted to the eco-conscious initiatives that have made Novak Fort Worth so successful. Despite the temporary shutdown and the many challenges COVID-19 has presented, this year is shaping up to be Novak's most successful yet!
Hudgins is counting his blessings saying, "We are so grateful for everything we have been able to accomplish so far this year. With this award, we are renewing our commitment to continuing this important work. We encourage other businesses and entrepreneurs to do the same. Together, as a community, we are capable of incredible things! "
For additional information, or to set up an interview with Hudgins, please contact Holland Sanders at holland@hollandcollective.co.
---
ABOUT Novak Hair Studios
Novak Hair Studios is a lease Style salon dedicated to creating the ultimate customer service experience by providing luxury amenities and services to the guests as well as providing an Environment and amenities where the Solo Artist thrives in both their professional life and personal life. Our mission is to revolutionize the salon experience in a luxury setting while creating a sustainable future. We believe in building relationships, building independent business owners, and keeping our planet and people beautiful and balanced.
ABOUT City of Fort Worth: Environmental Awards
The awards program began in 1999 as the Pretreatment Awards, honoring companies in full compliance with wastewater regulations. Those awards will continue and are based on the number of consecutive years of compliance. They include the Star, Associate, Partnership and Stewardship levels. In 2019, the awards program added the Innovation Award and the Recognition Award. Each category contains subcategories and businesses can apply for more than one award.
The Innovation Awards are presented in the areas of Water Use & Process Improvement, Water Conservation, Stormwater, Air Quality, Land Redevelopment, Solid Waste Reduction and Recycling. Recognition Awards include Fort Worth Friendly Landscapes, recognizing businesses applying water conservation principles to their landscape, and the SmartWater Award, which has been presented since 2010 to industrial, commercial and institutional customers implementing water efficiency strategies following a SmartWater Audit.