Rising Star Director Chyna Robinson Earns Top Award for Her Romantic Thriller Proving She is One to Watch
August 19, 2020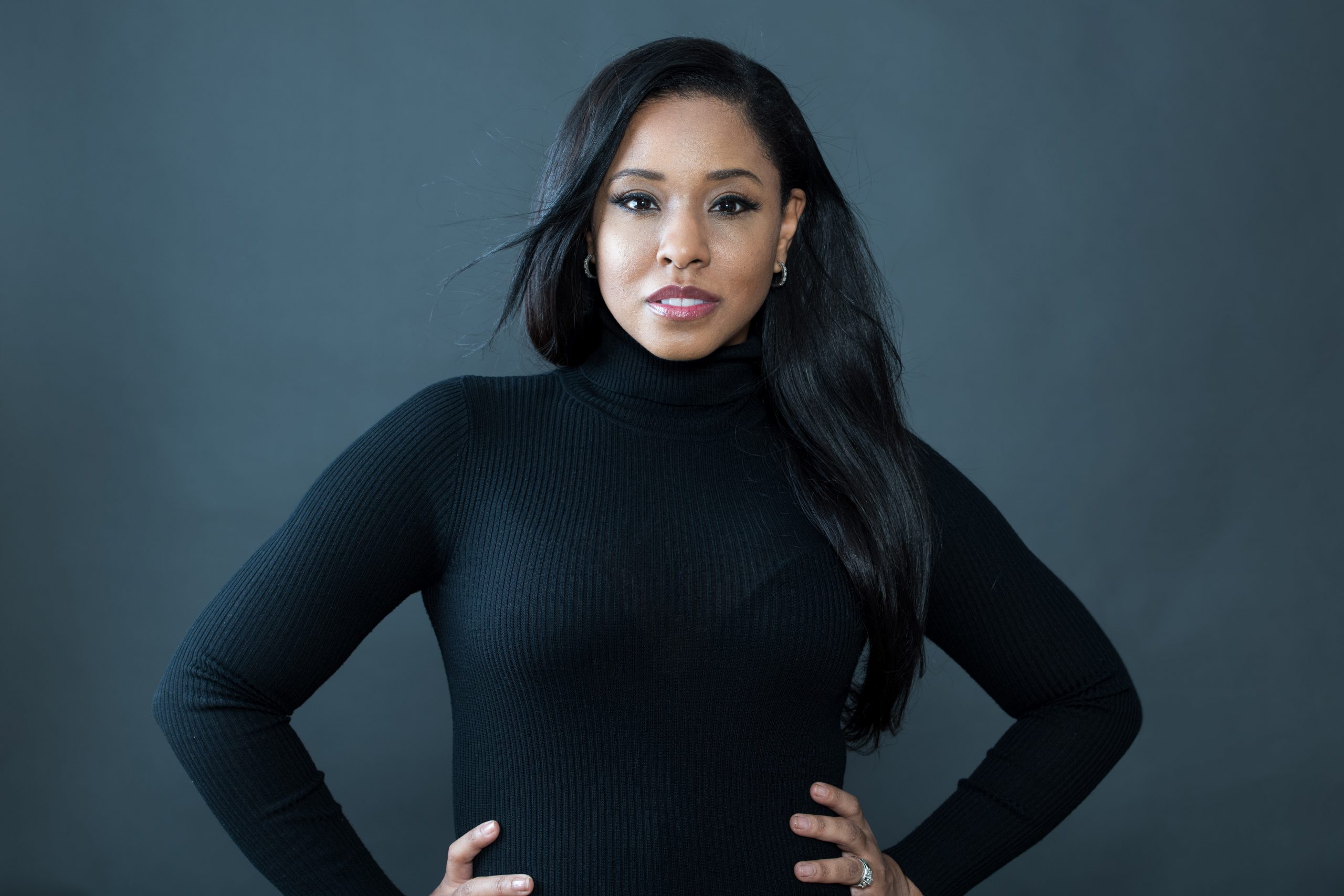 Rising Star Director Chyna Robinson Earns Top Award for Her Romantic Thriller Proving She is One to Watch
No Ordinary Love Takes Home AUDIENCE CHOICE AWARD at the 11th Annual BronzeLens Film Festival
---
ATLANTA, Georgia (August 19, 2020) — The creative team of the American Feature Narrative No Ordinary Love, in coordination with BronzeLens Film Festival, is proud to announce their AUDIENCE CHOICE AWARD win at the 11th annual festival. After five successful days (August 11-16, 2020) of film screenings and online panel conversations at Ava Duvernay's ARRAY charter member festival, the annual event closed their season with a lineup of key awards highlighting the best and brightest talent of independent cinema with No Ordinary Love among the featured top winners.
When asked about receiving this monumental award, No Ordinary Love screenwriter and director Chyna Robinson said, "I screamed when I found out. I believe in this film so much, and it's a beautiful thing when the audience 'gets it' and they like it."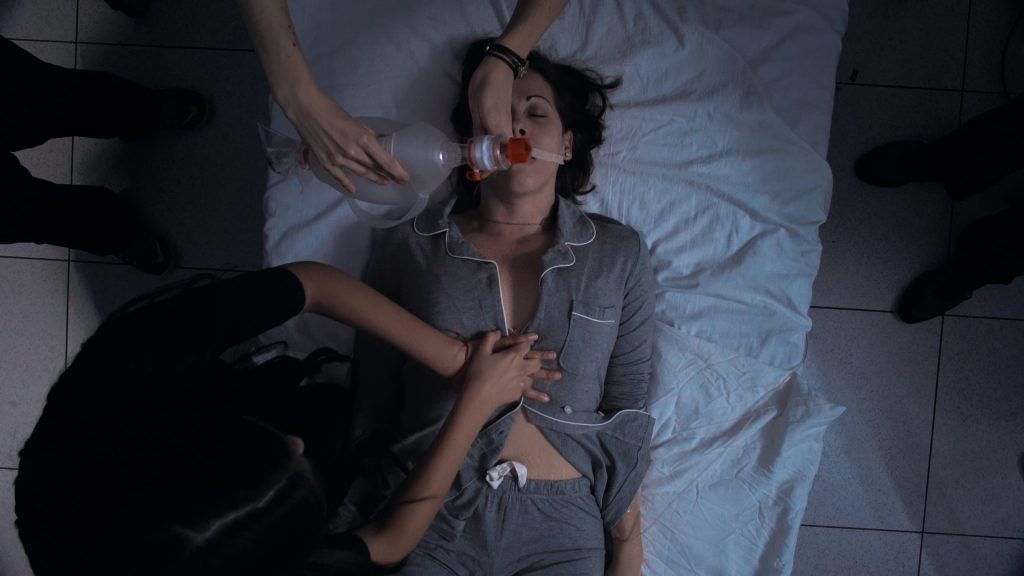 This honored achievement for the project is the latest accolade in the building buzz for both the film and its director. Throughout the past year, No Ordinary Love has been featured in a number of notable festivals in the international film festival circuit and has earned a lineup of awards including: Audience Choice Awards, Indie Memphis; Worldwide Women's Film Festival; Duncan-Williams Scriptwriting Award, Indie Memphis; Best Feature Film, National Black Film Festival; Best Edit, International Film Festival, Nice, France.
The next step in the journey for the feature-length, romantic thriller is participation in the 24th annual American Black Film Festival (August 21-30, 2020). As one of only 20 American feature films selected and in competition at the most prestigious Black film festival in the country, this internationally recognized festival is a big achievement for the indie film.
"I'm honored to be a part of the ABFF film family. It's such an amazing platform; a game-changer for Black filmmakers," said Chyna.
"What a thrill as a first-time filmmaker to be at ABFF and screen our film among some of the greatest filmmakers in the industry," executive producer Tracy Rector said.
To view ABFF screening times and register for the FREE community pass and tickets, visit https://www.abff.com/.
To set up an interview with Chyna or for additional press asset requests, please contact Holland Sanders at holland@hollandcollective.co.
---
ABOUT NO ORDINARY LOVE:
No Ordinary Love is a romantic thriller that follows the lives of two female protagonists who plot a potentially deadly escape from their manipulative partners. Lines between romantic ideals and control become blurred when Elizabeth's charming husband manipulates her into believing that she is going insane. At the same time, Tanya's idyllic life is marred when her husband can no longer handle the stress of his career. When both women decide to leave, they realize it isn't going to go as smoothly as they'd planned.
ABOUT CHYNA ROBINSON:
Director, writer, and producer Chyna Robinson made her film debut with the short film entitled Greenwood: 13 Hours (2017). The short won 18 awards including 3 Best Short film awards, Best Actor and Best Actress, Best Edit, Best Sound Design, and others. On the heels of producing her latest film, Chyna was honored at SXSW 2019 as a "Female Filmmaker to Watch" by Film Fort Worth. She also appeared on prime news segments on the CW network in Orlando, FL and Live at 9 in Memphis, TN. In addition to narrative projects, Chyna has worked as a director on several commercial projects and has recently penned the pilot for a television sitcom.
ABOUT AMERICAN BLACK FILM FESTIVAL:
24th Annual | August 21 – 30, 2020
The American Black Film Festival (ABFF) is an annual event dedicated to recognizing black talent and showcasing quality film and television content by and about people of African descent. Dedicated to the belief that diverse artists deserve the same opportunities as their mainstream counterparts, ABFF founder Jeff Friday conceived the festival in 1997 as a vehicle to strengthen the black entertainment community by fostering resource sharing, education and artistic collaboration.
After 24 years, the festival has become a cornerstone of diversity in Hollywood, providing a platform for emerging black artists — many of who have become today's most successful actors, producers, writers, directors and stand-up comedians, including Ryan Coogler (Black Panther), Will Packer ("Girls Trip"), Issa Rae ("Insecure"), Kevin Hart ("Night School"), Omari Hardwick ("Power") and Steven Caple Jr. ("Creed II"). The ABFF is the preeminent pipeline for black artists in front of and behind the camera, and has significantly expanded the range of talent working in the entertainment Industry.
As "the nation's largest gathering of black film and television enthusiasts" the ABFF attracts a broad audience of celebrity talent, emerging artists, upscale consumers and industry stakeholders. Approximately 7,000 to 10,000 people travel to Miami Beach each year for the five-day event. The festival opens with the premiere of an upcoming Hollywood release followed by a full schedule of intriguing independent film screenings, master classes, panels, celebrity talks, live entertainment, and a variety of networking and hospitality events.
The 24th annual American Black Film Festival (ABFF) will take place online August 21-30, 2020 at abff.com. The ABFF Online Edition will continue the tradition of the live festival, featuring the best of independent black cinema, studio premieres, conversations and panels, business of entertainment seminars, along with virtual networking events.
The ABFF will also use its platform for social change in response to the scourge of racial injustice in our country, as well as educate and support its community in an effort to help in its recovery from the coronavirus. This year's festival theme is "Community First!"