North Texas Wine Bar and Tasting Room Welcomes Award-Winning Sommelier to the Team
February 8, 2021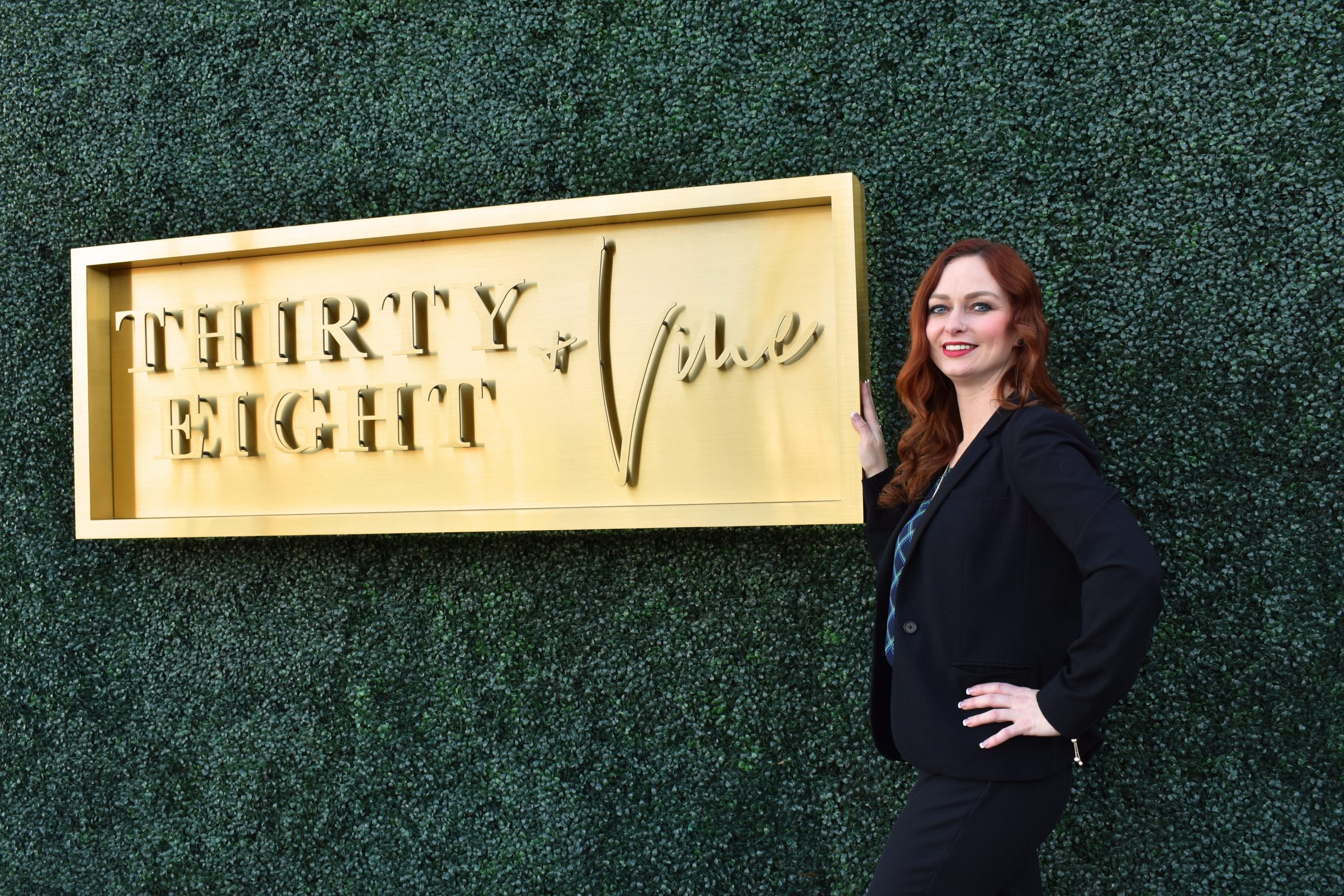 North Texas Wine Bar and Tasting Room Welcomes Award-Winning Sommelier to the Team
38 & Vine Brings Top Dallas Sommelier Tiffany Tobey to Become the Fort Worth Wine Bar's General Manager
---
FORT WORTH, TX (February 6, 2021) — DFW's favorite wine bar and tasting room, 38 & Vine, announced today a terrific new addition to the team — Award-Winning Sommelier Tiffany Tobey. Awarded the "Rising Star" title by the National Sommelier community in 2019, Tiffany will curate a beautiful wine program, enhance the customer experience at 38 & Vine, and will be looking to make her mark in Fort Worth. Owners Jennifer and Sam Demel (Trinity Coffee House; The Demel Group) are thrilled to welcome the talented Somm to the team and continue delivering the absolute best in customer care and vino curation Fort Worth has to offer.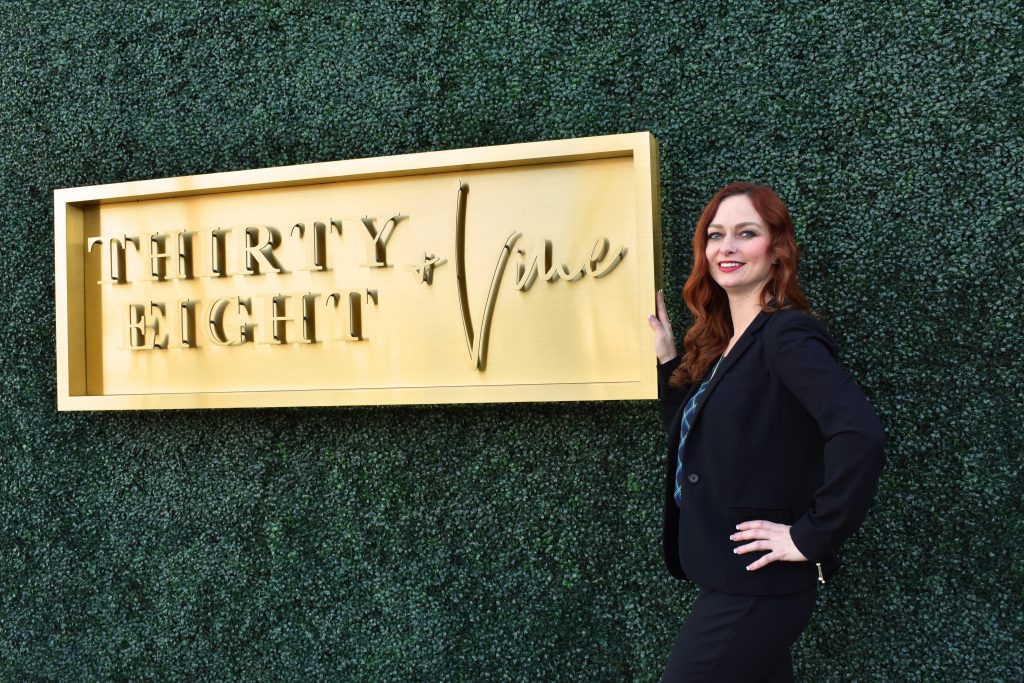 Owner Jennifer Demel said about 38 & Vine's exciting growth, "We are incredibly excited to bring Tiffany into 38 & Vine.  After a whirlwind of a year in 2020, we are ready to get back to what 38 & Vine was created to do: bringing great wine and a great experience to Fort Worth. Tiffany is amazingly talented and has such vast wine knowledge and experience. We are proud to offer a now unparalleled wine program, along with an enhanced customer service experience. We are ready for 2021! "
Tiffany Tobey graduated from Texas Tech University with dual Bachelor's degrees from Texas Tech University in Restaurant, Hotel and Institutional Management (RHIM) and English. After spending summers studying Wine Tourism in some of the world's best, growing regions abroad, Tiffany discovered her love of wine. This discovery spurred her to return home and earn her place with The Court of Master Sommeliers.
The 38 & Vine General Manager is a Certified Level II Sommelier. She comes to the tasting room after working as the wine director at SER Steak and Spirits at the Hilton Anatole Hotel in Dallas, TX. At SER, Tiffany built an award-winning wine program and collection. She has previously focused on education, tastings, and world-class pairing dinners. She will bring this same energy and expertise to 38 & Vine.
Previously Tiffany has judged at the Sommeliers Choice Awards in San Francisco (2019), The Seattle Wine and Spirits Award in Washington, The Somm Journal Wine Competition in Las Vegas, and The Texas International Wine Competition in Grapevine, Texas. She has consulted for multiple publications such as Business Insider, Food & Wine Magazine, and The SommJournal. She is currently continuing her education through Texas Tech, where she is pursuing her Graduate Degree in Viticulture. The wine connoisseur dreams of starting a vineyard someday!
Tiffany said about the opportunity to join 38 & Vine, "Having the wine dispenser machines is a fabulous way to curate a list which I will be able to offer in ounces instead of just bottles! I cannot wait to expose and teach people about wines they would not normally experience!"
Recently, Tiffany was tapped by the 2012 Netflix Documentary: 'SOMM'creators (Jason Wise, Christina Wise, Jackson Myers, Diane Carpenter, and Brian Reshefsky) as a contributor to their latest project — SOMM TV, a food and wine streaming network. She will serve as the Texas Representative on an upcoming series titled 'SommTV The History of Wine.'
For more information or to set up interviews with 38 & Vine, contact Holland Sanders at holland@hollandcollective.co.
---
Location Details:
Address:
212 Carroll Street Ste. 130
Fort Worth, Tx 76107
Hours:

Wednesday – Thursday: 4:00 pm – 10:00 pm
Friday – Saturday: 2:00 pm – 10:00 pm
Sunday 1:00 pm – 8:00 pm

Website: www.thirtyeightandvine.com
Facebook: Thirty Eight and Vine
Instagram: @thirtyeightandvine
---
ABOUT THE OWNERS:
Sam and Jennifer Demel are the owners and proprietors of Fort Worth's Thirty Eight & Vine, The Demel Group, and Trinity Coffee House.. Both Texas natives, the Demels, met at TCU and began a whirlwind life together. Following college, Sam launched his professional baseball career, which meant a lot of traveling. The couple spent much of their time on the west coast, having great wine experiences. It was during these that they realized they wanted to create something similar in Fort Worth someday.
Once Sam retired as number thirty-eight for the Arizona Diamondbacks, the couple made their way back to the Lone Star State. In 2015, he joined Jennifer at Burt Ladner Real Estate, marking the beginning of their work partnership. Thirty Eight & Vine followed in 2019.
Whether it be real estate or the wine industry, Sam and Jennifer strive to create and uphold high-level customer experiences in everything they pursue. They have received "Top Realtor" awards and the "40 Under 40" award by Fort Worth Business Press.
In addition to their career pursuits, both enjoy immersing themselves in philanthropy; together, they currently serve on the board of The Blast for Cook Children's Hospital.
When they aren't selling houses, serving the community, or running Thirty Eight & Vine, you can find them spending time with their two adorable kids and crazy Goldendoodles!