Arlington-Mansfield Area YMCA's New Podcast Affirms Commitment to Innovative Community Engagement through Compelling Conversations with Notable Guests
October 28, 2021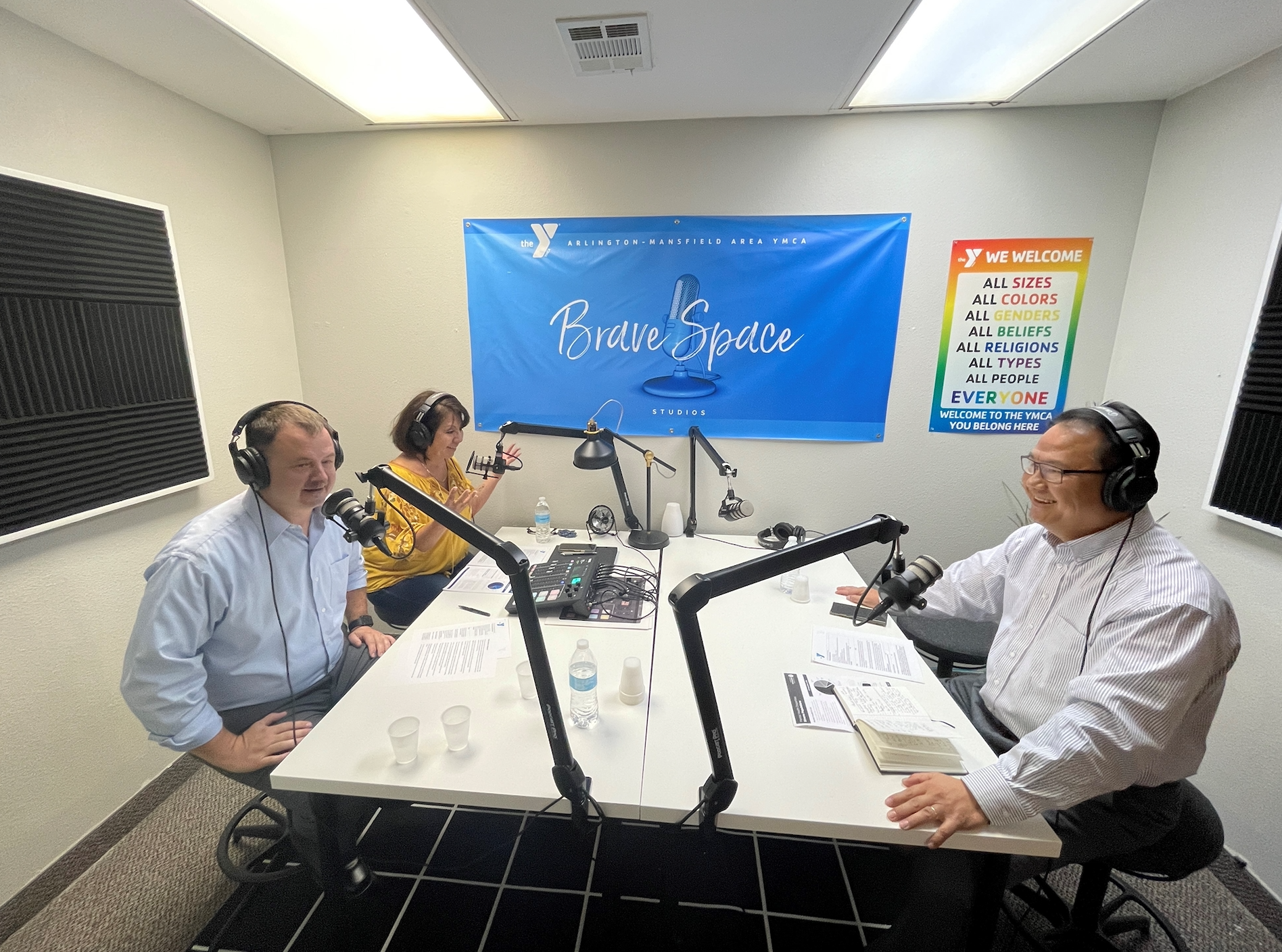 Arlington-Mansfield Area YMCA's New Podcast Affirms Commitment to Innovative Community Engagement through Compelling Conversations with Notable Guests
'Y Advancing Equity' Podcast Invites Former Tarrant County Commissioner and Chair of the Arlington Unity Council to Spur Open and Honest Conversations About Diversity, Equity, and Inclusion
---
Tarrant County, TX (October 28, 2021) — The Arlington-Mansfield Area YMCA (AMA YMCA) announces today two compelling guests joining its recently launched podcast — 'Y Advancing Equity' Podcast. This podcast focuses on exploring Equity, Anti-Racism, Unity, and Community Engagement at home, the state, and globally. The podcast invites former District Two Tarrant County Commissioner Andy Nguyen (episode available NOW) and Chair of the Arlington Unity Council Dr. Jason E. Shelton (episode live on November 11) to join the podcast and speak about their journeys as community advocates and leaders.
The Y Advancing Equity Podcast was launched this past summer by the AMA YMCA with Vice President of Community Engagement Heidi Hardy at the helm. This podcast is the evolution of decades worth of social impact programming and the Diversity, Inclusion, Global (DIG) strategy framework championed by the Y of USA nationwide. AMA YMCA has been deeply devoted to this work since 2018 — receiving certification last month as an official, and latest member, into the Diversity, Inclusion, and Global (DIG) Innovation Network. Through this work, The Y confirms it's much more than buildings and programs; it's an institution committed to bettering the communities it serves — physically, mentally, and socially.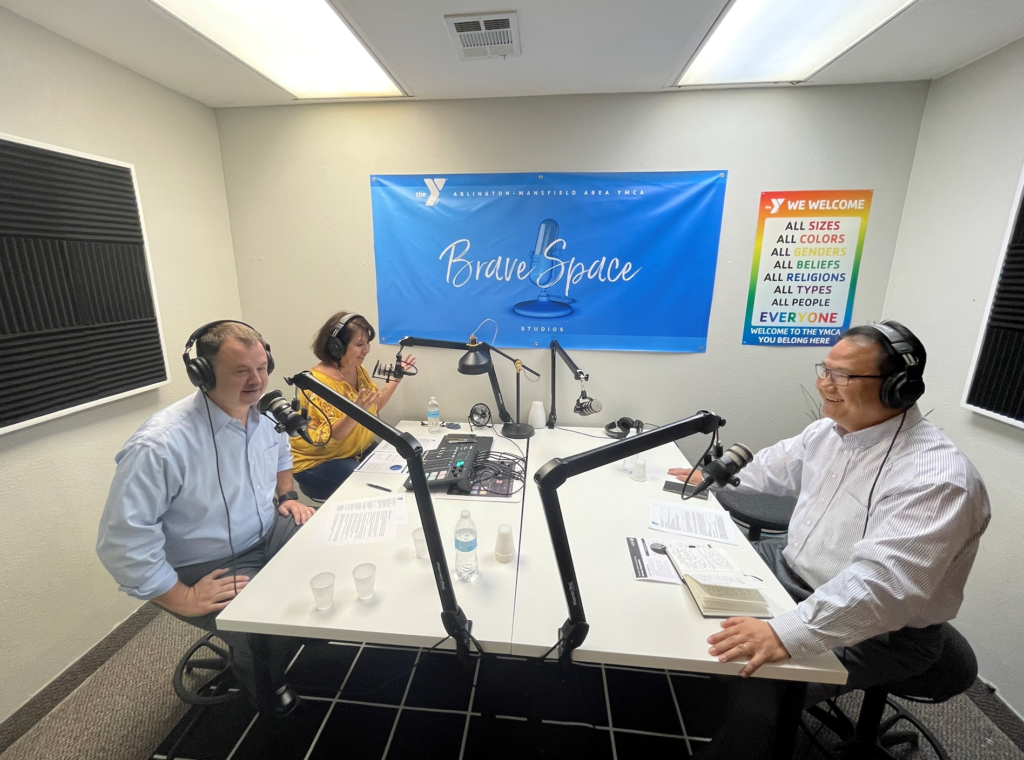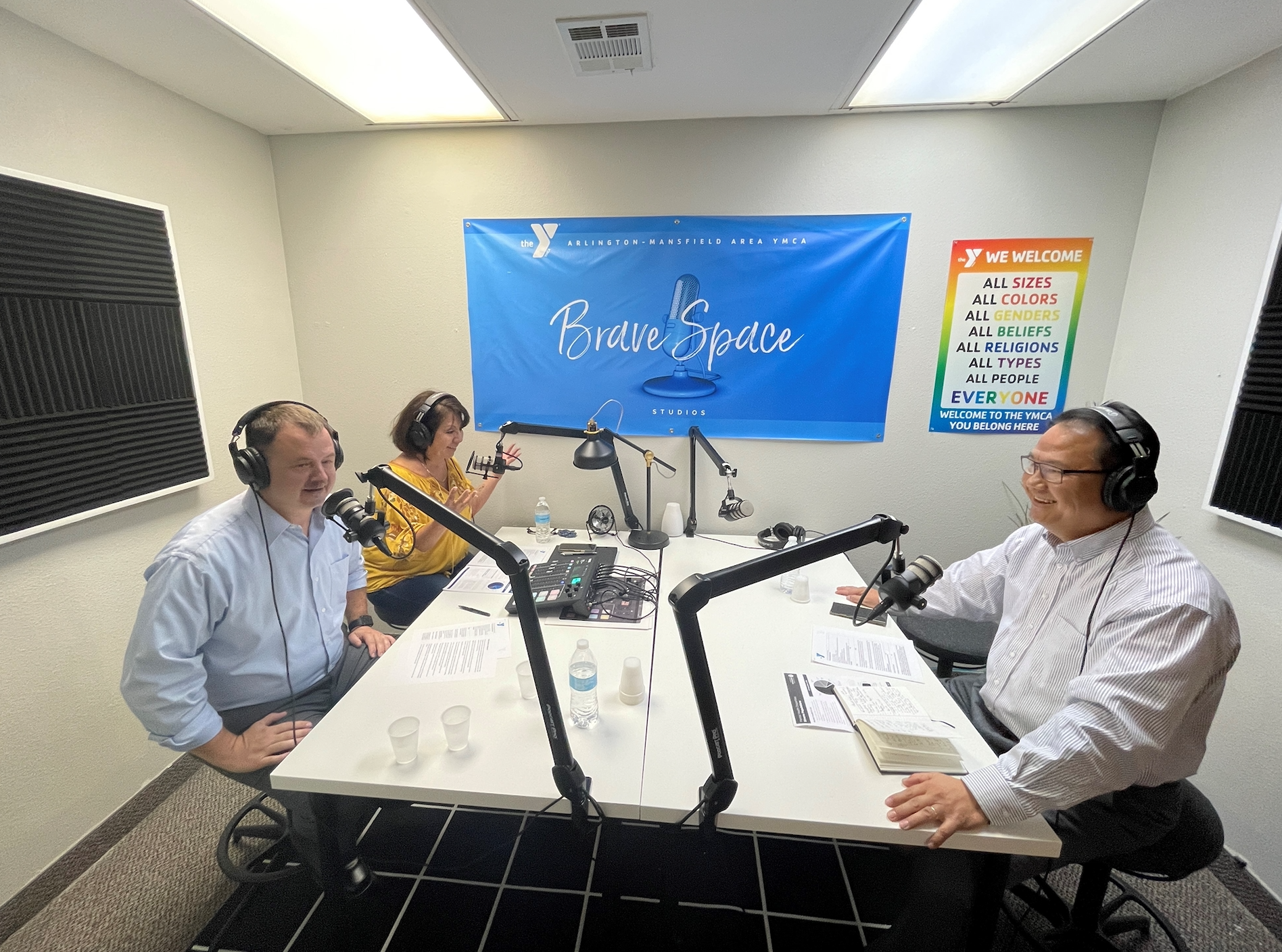 The Y is honored to become a part of the DIG Network — only three percent of the nation's YMCA's have been awarded that certification. When asked about DIG work and why it's important Eric Tucker, President and CEO said, "DIG is the intentionality of being a diverse organization and welcoming of all. The Y is made up of people of all ages and from every walk of life working side by side to strengthen communities. Together we work to ensure that everyone, regardless of ability, age, cultural background, ethnicity, faith, gender, gender identity, ideology, income, national origin, race, or sexual orientation has the opportunity to reach their full potential with dignity. Our core values are caring, honesty, respect, and responsibility – they guide everything we do."
Y Advancing Equity Podcast aims to continue raising the bar in innovative community engagement and raising awareness for these important topics. Looking to reach the community at large through this podcast, the AMA YMCA is answering the call to promote robust education and understanding between diverse populations.
When asked about the purpose behind this podcast, Heidi Valdez Hardy, Vice President of Community Engagement and Host, said, "The Y is 176 years old. We have a rich history of meeting our community's needs by providing a variety of programs and services that are relevant and specific to the voices in the community. Our goals are to keep the conversation about equity active. The spirit of unity is alive. The collective consciousness focused on creating a more equal, equitable future for generations to come."
The podcast aims to spur conversations about Diversity, Equity, and Inclusion (DEI), believing these conversations must be normalized across society to create more equitable outcomes for all. Seeking to be an institutional ally, the AMA YMCA is committed to sparking these conversations — using its voice for those who can't. The podcast is committed to providing diverse perspectives from various people in different stages of their journeys of understanding and hopes to motivate others to engage in meaningful conversations about how we're all connected and can uplift each other.
The latest guests join a lineup of noteworthy past guests including Arlington Mayor Jim Ross, Mansfield Mayor Michael Evans, and Tarrant County Commissioner Devan Allen, who've spoken on the importance of diversity and unity and how they bring these issues to the table as city leaders. 
When discussing why these conversations are so critical, Heidi said, "When we have conversations about DEI work, it normalizes the conversation. Previous generations of people have shied away from these conversations. But, having content where you can tune in and listen to other people's thoughts normalizes these concepts of racial equity, anti-racism, and bridging gaps of disparity in our community."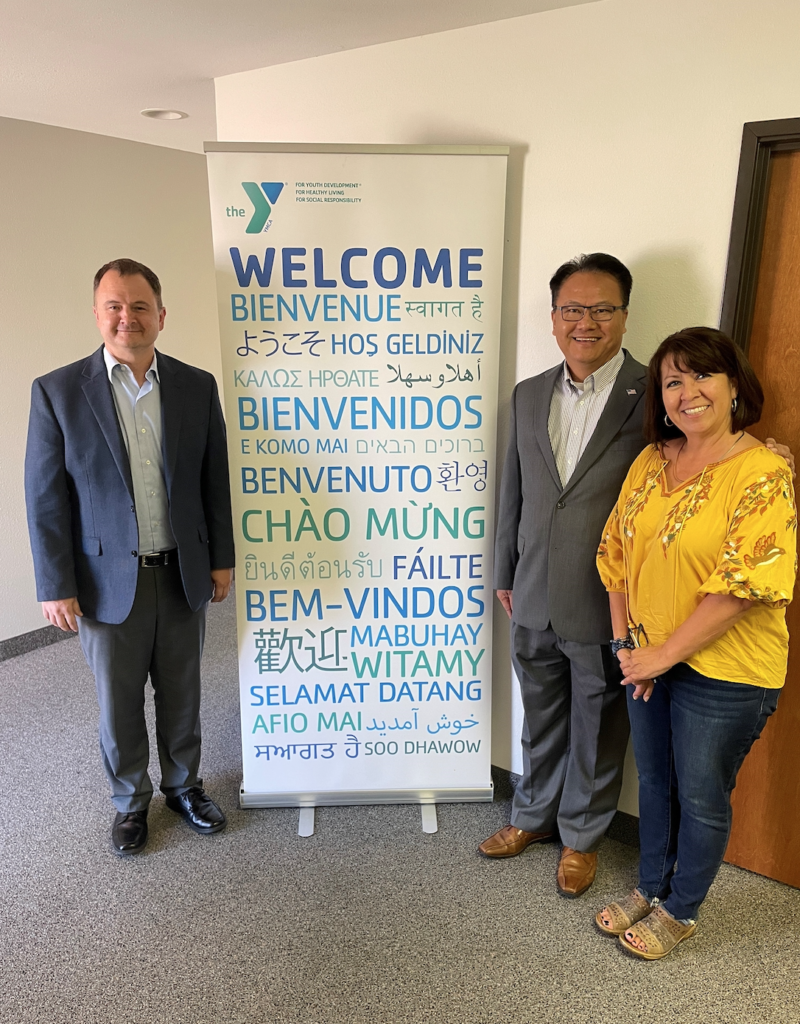 The podcast welcomes former County Commissioner Andy Nguyen on the show — a community advocate, and the first Asian American to serve as Commissioner in Tarrant County. He is a passionate champion of mental health and well-being in the Tarrant County community. The conversation will forge a path to breaking the stigma around mental health conversations and is available NOW. To kick off the new month, Unity Council Chair Jason Shelton will join the podcast on November 11 — a Professor of Sociology and Director of the Center for African American Studies at the University of Texas at Arlington.
Through his time as a professor and community advocate, he has developed a unique lens in the DEI space. As the Arlington Unity Council Chair, he's charged with spurring this work further to create more equitable futures for all Arlington residents. This conversation will explore his journey as a champion for social justice and his plans for the city's future.
Heidi was inspired to develop the podcast through her time on the Unity Council of Arlington. The council was created in 2020 by former Mayor Jeff Williams and the Arlington City Council to fight inequality and discrimination through community input, and the research and recommendation of strategies that the city could implement to promote and encourage greater equality across the community.
 The council is incredibly impactful, as a recent study by WalletHub found that Arlington is the 8th most diverse city in the nation. This vast, diverse population has created the vibrant and multicultural feel of the North Texas city. However, many of these sections of the population often go unnoticed or underserved. As an institutional ally, the AMA YMCA strives towards a more intentional investment in these historically underserved communities and building bridges across communities.
Y Advancing Equity Podcast is recorded onsite at the Arlington-Mansfield Area YMCA Administration Offices in Arlington's Y Brave Space Studios. This audio and visual studio was made possible through a grant awarded by the Fund to Advance Racial Equity (FARE) and is the first Arlington nonprofit to receive grant funding (funding has traditionally gone to Fort Worth organizations). FARE supports nonprofit municipal entities working towards a more equitable community. The fund was established in 2020 through North Texas Community Foundation with support from North Texas Community Foundation fundholders, Rainwater Charitable Foundation, Sid W. Richardson Foundation, The Miles Foundation, Colonial Savings, and Texas Bank and Trust.
AMA YMCA was handpicked by FARE's Grant Committee (compiled of a diverse group of distinguished city and business leaders) to further a pillar objective of the fund — building understanding between racially diverse groups to raise awareness of challenges and solutions related to racial equity.  Together with these grantee organizations, the fund seeks to drive systemic, institutional, and individual change — spotlighting and uplifting organizations working towards eliminating racial bias and discrimination, ultimately leading to a more equitable future for North Texas residents.
The 'Y Advancing Equity' Podcast is available to stream on Apple, Stitcher, Spotify, Google Podcasts, Overcast, and Amazon Echo; find links HERE.
For more information about Arlington-Mansfield Area YMCA or to set up an interview with Heidi Hardy, please contact Holland Sanders at holland@hollandcollective.co.
---
ABOUT ARLINGTON-MANSFIELD YMCA :
Founded in 1958, the Arlington-Mansfield Area YMCA has always been a place where all people can find hope, fellowship, and healing. Our areas of focus are Youth Development, Healthy Living and Social Responsibility. For over 63 years the AMA YMCA has intentionally empowered youth, improved health and well-being and inspired action to positively impact our community. By bringing people together from different backgrounds, perspectives, and generations, we ensure that all have access to the opportunities, relationships and resources needed to grow and thrive. The Y does not turn people away for their inability to pay. Our doors and hearts are open to ALL in our community.
ABOUT THE FUND TO ADVANCE RACIAL EQUITY:
The Fund to Advance Racial Equity provides support to nonprofits and municipal entities working to achieve a more equitable community for all. Our hope is that grants made from this fund drive changes in practice – systemic, institutional and individual – to eliminate racial bias and discrimination that will ultimately lead to more equitable outcomes for all North Texans.
###