Fort Worth Artist Launches New Media Platform, 'Artsy Scoop', Highlighting Arts and Culture Across DFW and Beyond
August 19, 2021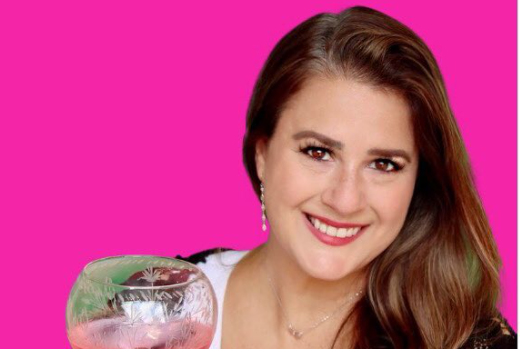 Fort Worth Artist "Cheers to Art" with Launch of Brilliant New Media Platform, 'Artsy Scoop', Highlighting Arts and Culture Across DFW and Beyond
Mouty Shackelford's Artsy Platform Steps Onto the Scene with Stunning Website and Exciting Launch Party
---
We're so incredibly excited to share the good news! Today, one of our first-ever CreativeCollaborators™, Fort Worth artist Mouty Shackelford, launches Artsy Scoop — a media platform designed to spotlight and showcase all things art, including artists, galleries, events, collectors, and more! Artsy Scoop is all about creating a more profound and authentic connection with artists and creatives through in-depth interviews, articles, and gallery tours, among other thought-provoking content.
Although she's starting out by showcasing the thriving Fort Worth art scene, Artsy Scoop is ready to take on the world!
Mouty came to HOLLAND. with a dream and a vision, throughour partnership, we supported her by crafting a strategic plan to launch, including website layout and timing. Our happiest WIN came from encouraging a little added Creative Collaboration by connecting Mounty with another CreativeCollaborators™ — Digital DevelopMint, a new web development agency that develops intuitive web design that converts customers into lifelong brand loyalists. The website is live NOW, so be sure to check it out!
Artsy Scoop is officially LIVE on the web, YouTube, and Instagram and is coming out with a BANG! The platform already has three amazing videos spotlighting local artists and galleries including, Marshal Harris, Jay Wilkinson and DANG GOOD CANDY, and Cufflink Art. Artsy Scoop is officially celebrating its brilliant launch with a party TONIGHT as part of Third Thursday in Near Southside. The party is taking place at Cufflink Art from 6pm – 9pm.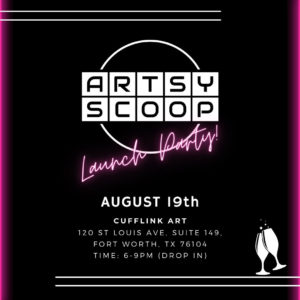 We can honestly say there's no greater reward than seeing a project come to fruition that grew from a small idea. We love witnessing creativity in action and can't wait to see what other surprises our friends at Artsy Scoop have up their sleeves!
Be sure to follow them on Instagram and sign up for their newsletter.
---