WineHaus Celebrates Grand Opening in Near Southside with Weekend-Long Wine Fete taking place May 14 – 16, 2021
April 8, 2021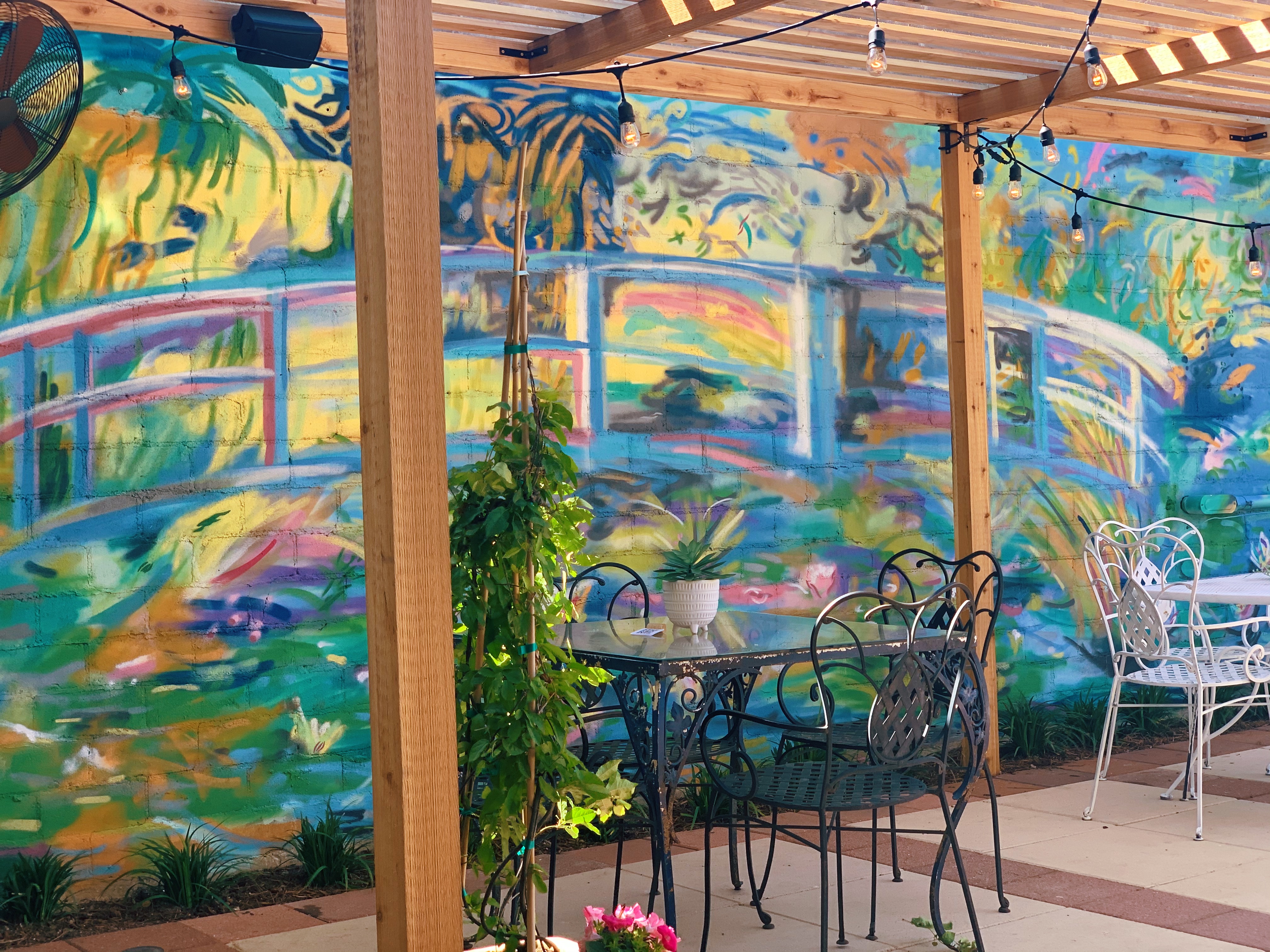 WineHaus Celebrates Grand Opening in Near Southside with Weekend-Long Wine Fete
The DFW Wine Bar Will Curate a Weekend filled with Music, Treats, Sweets, and Vino Delights, Inviting the Community to Get 'A Taste of WineHaus'
---
FORT WORTH, Texas (April 8, 2021) — WineHaus Fort Worth announced today an array of exciting festivities in celebration of its official Grand Opening weekend event, 'A Taste of WineHaus' — taking place May 14 – 16, 2021. After sharing the news of the wine bar's change of ownership in November 2020, Owner Robyn Davis is excited to officially cheers the beloved North Southside wine bar's grand opening and welcome the community to join in the celebration.
The three-day event is designed to invite and introduce DFW wine lovers to sample all the terrific offerings WineHaus will host throughout the year in one exciting weekend and feature fun opportunities for a different raffle giveaway each day! From jazz nights on their new patio to unique brunch pop-ups featuring champagne paired with cuisine from local culinary favorites, patrons will have the opportunity to experience a "taste" of each program, select their favorite class, event, or offering, and mark it on their upcoming 2021 calendar.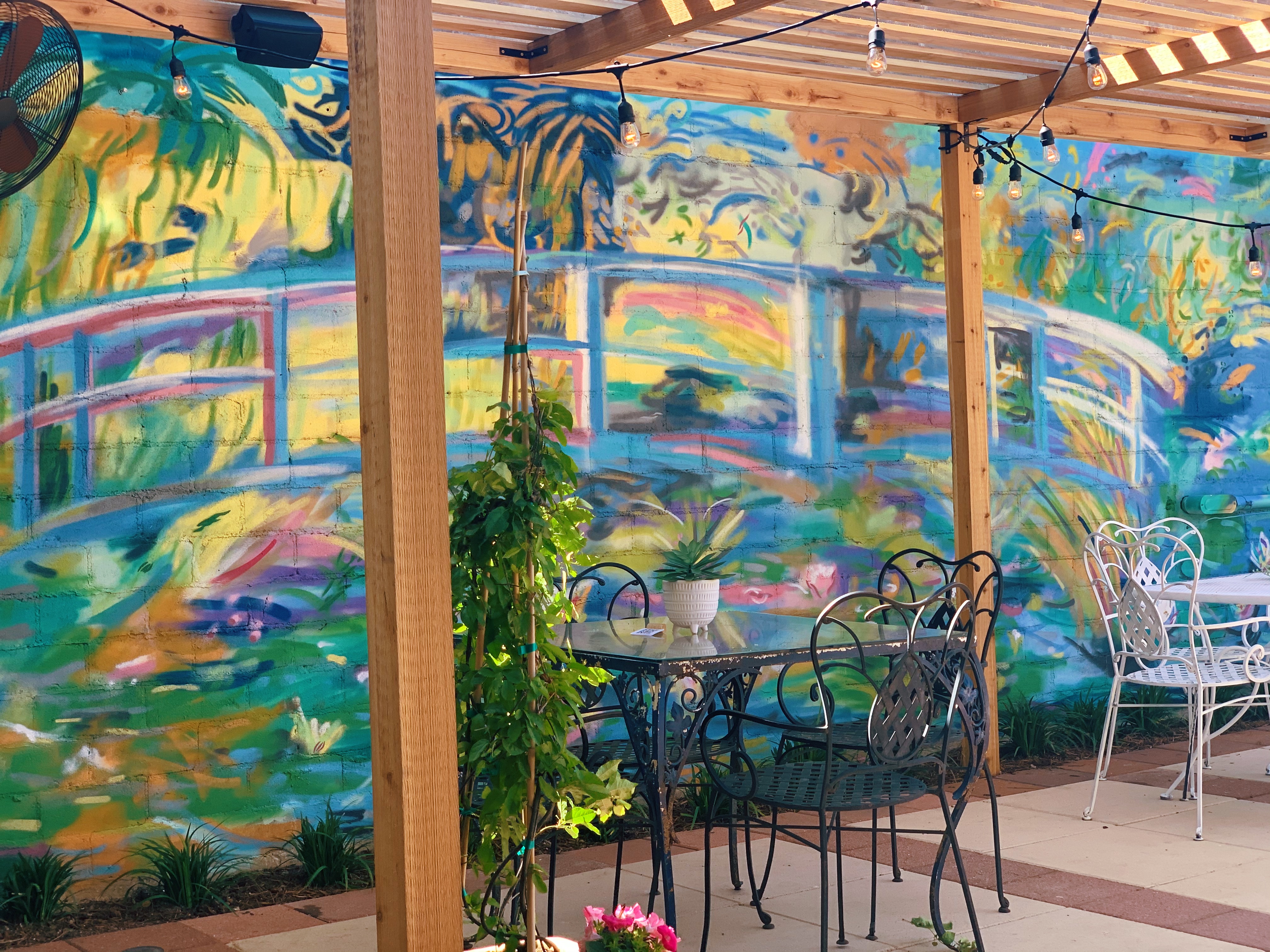 When asked about the Grand Opening celebration and plans for the coming year WineHaus, owner Robyn Davis said, "As a neighborhood wine bar, we value our local community. Thanks to them, WineHaus is an accepting and friendly space; anyone can come to learn about and enjoy great wine. We want to become a creative space that showcases a slew of local artists, from fine art, live music, and local culinary artists. With 'A Taste of WineHaus, ' we want to celebrate our community and share all the wonderful things WineHaus has to offer!"
The Near Southside wine bar will emphasize community, wine education, and art throughout the weekend — signaling what patrons can expect from Winehaus in the coming year. Robyn is passionate about sharing the talent and beauty of fine artists, culinary artists, and musicians from across Fort Worth and greater DFW.
WineHaus will unveil a 240 sq foot impressionistic mural, inspired by Monet's 'Water Lilies, painted by Fort Worth artist (and WineHaus bar manager) Monica Wright to commemorate the official opening weekend. Beyond the art, WineHaus will also be highlighting wine education, seeking to educate and excite patrons in a way that deepens their knowledge and love of wine. The wine bar is looking forward to the rest of the year and hopes to continue enriching the vino landscape in Fort Worth.
---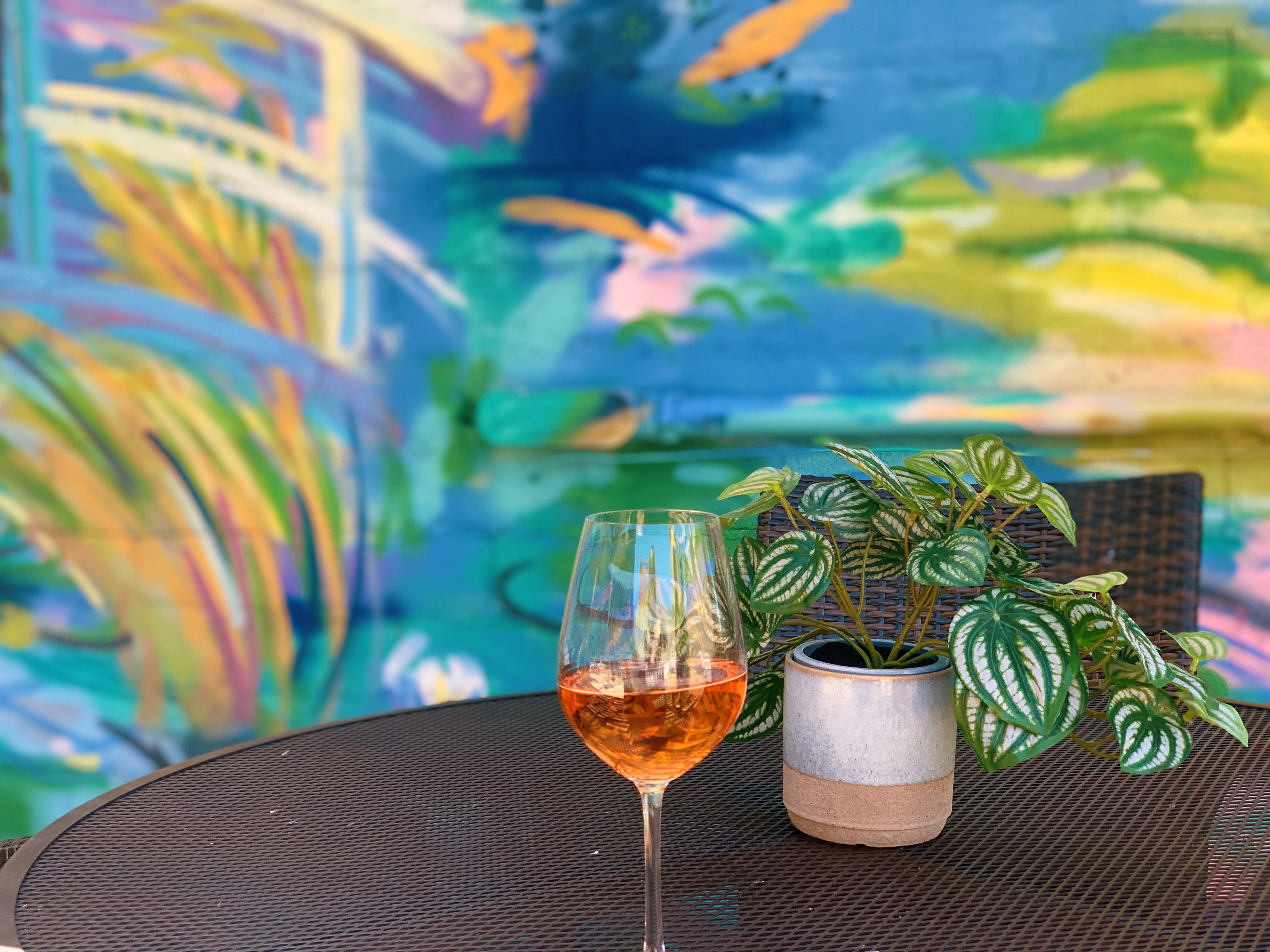 WineHaus Grand Opening Weekend Details:
Wine Down Friday with Jazz on the Patio – May 14 (6:00 pm – 10:00 pm)
Launching the three-day celebration event, WineHaus invites patrons to wine down the week with Jazz on the patio. The evening will include music from local jazz favorites, the Tim Bauckman Quartet, and brick oven pizza options from Chadra Mezza Grill. Event-goers can enjoy special pricing on WineHaus growlers (a sustainable wine-on-tap option that reduces price and waste through its zero waste program) and Charcuterie boxes by Sage & Board Grazing. This launch event marks the beginning of the weekly jazz nights (Friday evenings from 6:30 to 9:30) scheduled throughout 2021!
Featured Raffle: Free WineHaus Wine Growler to Enjoy In-Haus.
Enlighten Your Saturday with Wine & Art – May 15 ( 3:00 pm – 10:00 pm)
Saturday will be an art-filled day of vino-inspired festivities for wine enthusiasts to enjoy. Guests can join WineHaus for "Expressions of Pinot Noir," a mini-wine tasting class by Serendipity with expertly crafted and paired bites by local Chef Denise Shavandy from Spork & Spice. Following the educational vino and culinary delights, the wine bar will host an Art Reception featuring local artists and an official unveiling of artist Monica Wright's (also WineHaus bar manager) gorgeous Monet-inspired mural. Patrons can look forward to monthly education and tasting classes throughout the year to support their understanding and love of wine!
Featured Raffle: One Free Admission Ticket to WineHaus Education Event.
Bubbles & Brunch – May 16 (11:00 am – 3:00 pm)
To celebrate the weekend event's final day, WineHaus will break open the bubbles for a special afternoon brunch celebration! Beginning at 11 am, the doors will open and welcome guests to a specialty curated and delicious Brunch Boards by local Chef Molle G, which includes a bottle of bubbles for two. Accompanying the brunch boards will be a specialty crafted selection of champagne and sparkling wine options. Bubbles & Brunch will be a mainstay of WineHaus every second Saturday of each month with a schedule of rotating local caterers in the hopes of introducing the North Texas community to a variety of talented local chefs and caterers while highlighting unique bubble pairings!
Featured Raffle: 50% Off a Brunch Board
For more information or to set up interviews with WineHaus, contact Holland Sanders at holland@hollandcollective.co.
---
WineHaus in A Glance
Location Details:
Address:

1628 Park Place Ave
Fort Worth, TX 76110
Grand Opening Weekend Celebration Hours:
May 14:: 6:00 pm – 10:00 pm
May 15:: 3:00 pm – 10:00 pm
May 16: 11:00 pm – 3:00 pm
Details:
Hours:

Closed Mondays & Sundays.
Tuesday – Saturday: 3:30 pm – 10:30 pm

Website: www.winehausfw.com
Facebook: @winehausfw
Instagram: @winehausfw

Private Event Rentals:
WineHaus will be offering private party space rentals in two of their signature spaces. For guests who want to host a party for their friends and family, the bar has two options for private rentals.
Upstairs Lounge
Outdoor Patio
For information on pricing and availability; or to reserve a private space for your event, go to winehausfw.com under "Private Events'" to submit an inquiry.

ABOUT WINEHAUS:
WineHaus is a boutique wine store and bar in the Near Southside of Fort Worth, Texas. We are devoted to wines made with integrity, skill, and pride. Our retail selection is based on limited production wines made by independent producers from obscure regions and estates from around the world. The wine-by-the-glass selections include 16+ wines on tap that can also be purchased via growlers to go. The wines on tap give our patrons a global and local wine experience, while at the same time providing a real value. For the non-wine drinkers, the 'Haus also offers a limited selection of local craft beers. WineHaus is open for guests to enjoy a glass of wine in Haus while keeping safety measures in place. Curbside is also available. Give us a call at 817.887.9101 or email us at wine@winehausfw.com.