Fort Worth's Newest Entertainment Option for North Texas is Inviting Guests to Take the Stage This Month
June 29, 2020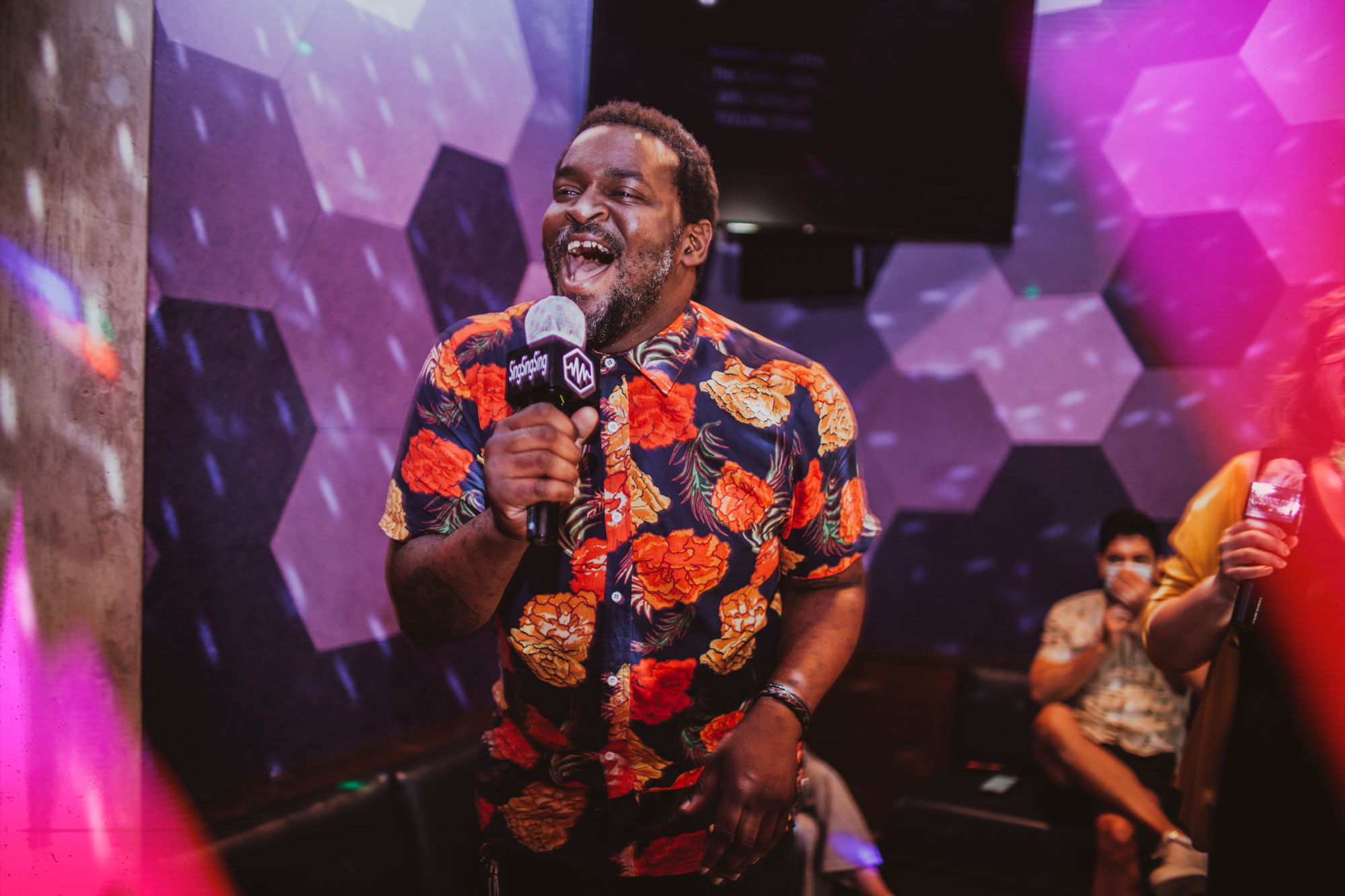 Fort Worth's Newest Entertainment Option for North Texas is Inviting Guests to Take the Stage This Month
Voicebox Karaoke Relaunches their Innovative Concept with a Safety First Motto While Offering Fun Options for Small Groups and Family
---
FORT WORTH, Texas (June 29, 2020) — After a successful soft reopening on June 26, Voicebox Karaoke Fort Worth will officially open the doors of their 3,900 square foot entertainment venue located on Crockett Row in West 7th in the heart of the Cultural District on Friday, July 3. The Portland-based private-suite style karaoke lounge's Fort Worth location originally opened in January, but had to close their doors due to COVID-19. Voicebox Karaoke, like many innovators in the entertainment and dining world, took that time to listen, plan, and work on new ideas for reopening.
"With the health and safety always top-of-mind with our guests, we collaborated with medical, ventilation and sanitation experts to create a very thorough reopening plan," said company founder Scott Simon. "We're excited to welcome guests back with open arms and while some policies and procedures may be temporarily different, we promise the same amazing level of hospitality."
The Voicebox Karaoke Fort Worth experience offers eight private booking boxes that provide the perfect option for people looking for a fun night out while still having the ability to curate a guest list of family and friends with easy online booking. This year-round option gives karaoke lovers the benefit of selecting only the guests they feel most comfortable spending social time with while having fun with the confidence in their safety. Whether looking for a way to celebrate a special occasion or just to find a safe option to enjoy a little nightlife, Voicebox is a great experience for all ages.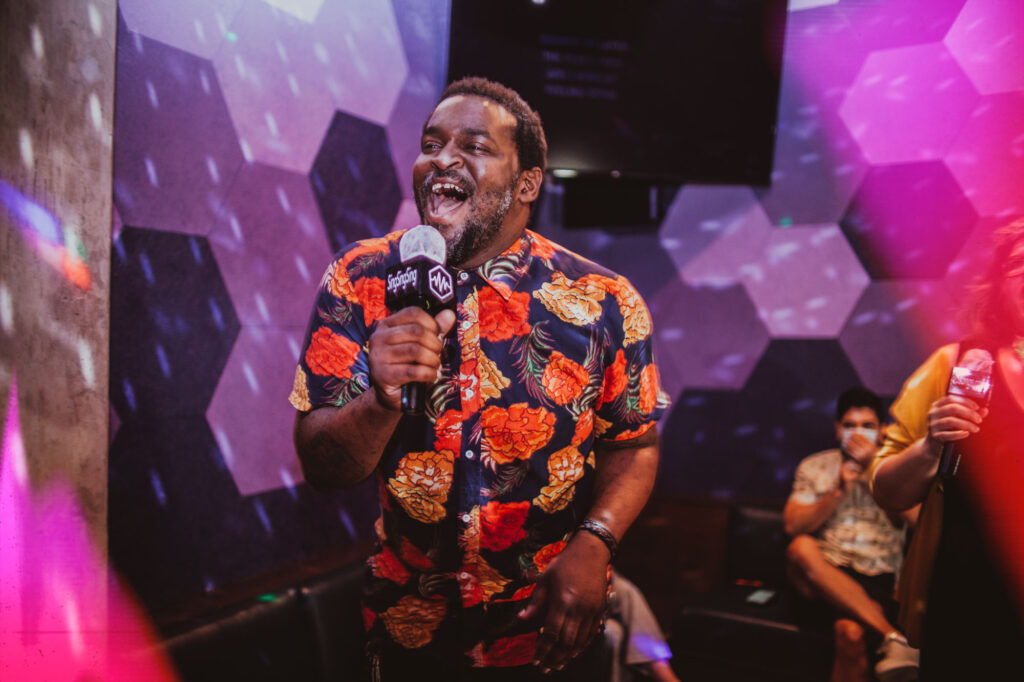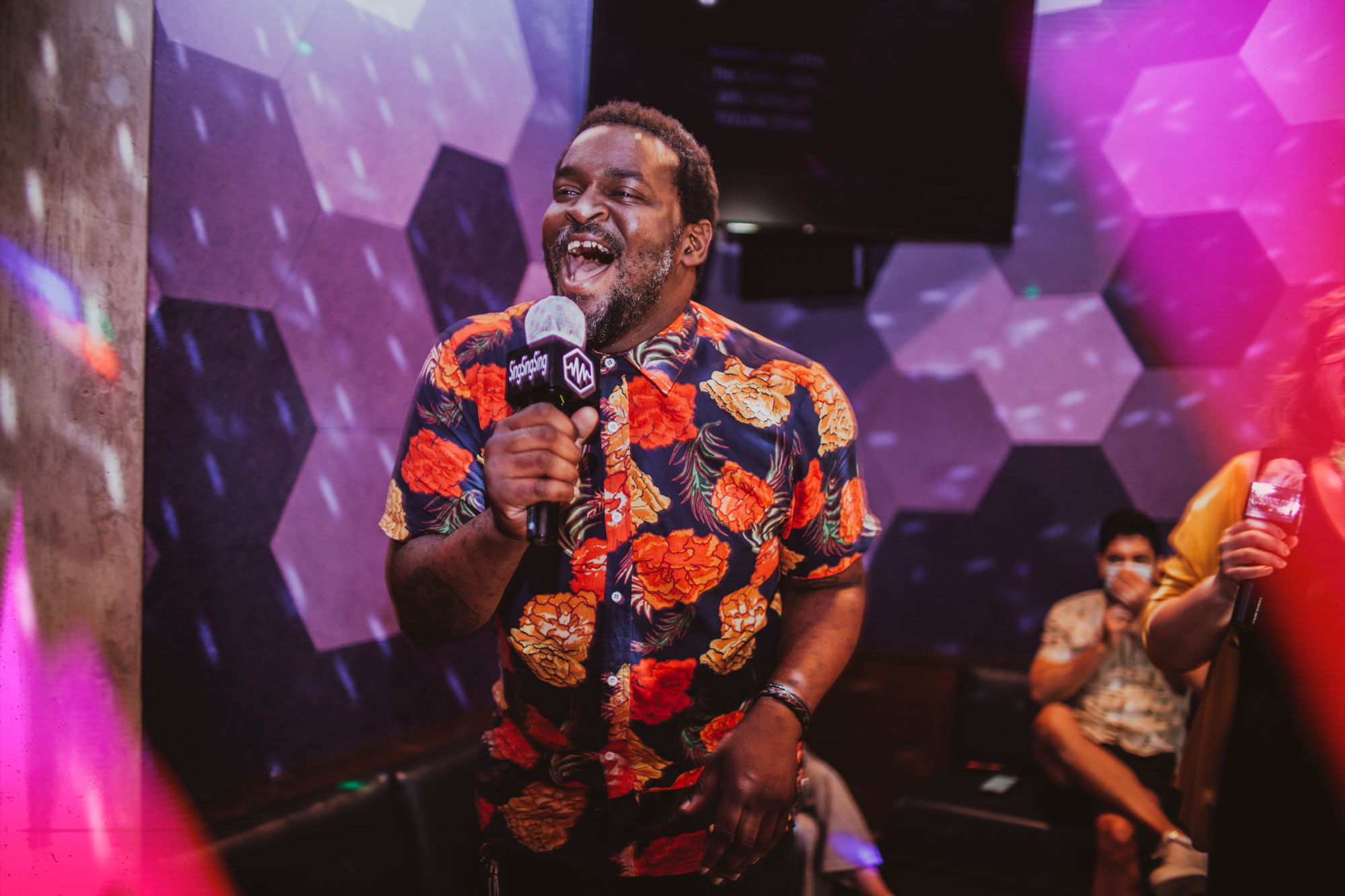 The list of new safety requirements include:
Breathe Easy with Improved HVAC – Voicebox has installed new air filtration systems to ensure air doesn't circulate between suites. With the 3 new filters listed below and a commitment to spacing out bookings 20 mins apart for air purification and cleaning, guests can breathe easier with this added protection.

MERV13 filtration for all air fed to the suites / air changes every 5 minutes
HEPA filtration machines in all suites / air changes every 9 minutes
Ionization of all indoor air deactivates and removes virus particles

Mandatory Masks – Employees will wear masks at all times including direct interaction with guests and throughout the building. In addition, guests will be asked to wear masks (if they do not have one Voicebox will offer complimentary options) when checking in and walking through common areas. Guests are invited to go mask-free when in the comfort of their private suite alongside their party members.
No Public Bar or Dining – The public bar will remain closed during this reopening phase to guests. However, guests can still order food and drink to be delivered safely to their boxes throughout their in-suite personalized service!
Microphone Safety – As an added precaution, Voicebox has installed microphone covers throughout their location. This provides an extra layer of safety for all guests.
Deep Cleaning Between Guests – Each suite will undergo a deep sanitation clean of all services between reservations.
In-App Song Selection – Voicebox has made cueing up songs easier and safer by moving from in-suite remotes to allowing guests to use their own phones!
Health & Safety Webpage – Up-to-Date Safety Protocols and Info
In addition to their new safety protocols, Voicebox will continue to offer an experience like none other with more than 71,000 songs in 20 different languages, two flat-screen TVs per suite, and concert style lighting at your fingertip through their online platform at www.vbsongs.com. Guests can even pre-select their karaoke lineup with friends before their visit to make the most of their singing time in their suite.
"Our team is dedicated to making our new location in Fort Worth a success," said Simon. "We are thrilled to open our Crockett Row venue as the first of what we hope will be many new Voicebox experiences in Texas and the Southwest, but we know growth comes from a responsibility to our guests and community. So, we want to prove to our friends and fans that we are here to be a business they can trust."
For guests that want to have fun, but aren't yet ready to go out in public, Voicebox Karaoke has a FREE online option to party! The company has designed an "at home" service title Virtual Voicebox providing songs and nightlife inspired backgrounds to transform a zoom call into a festive online event. Friends and family can visit www.voiceboxkaraoke.com/virtual/ to get more information on planning and more.
To schedule interviews or photoshoots with the Voicebox Karaoke Fort Worth team, please contact Holland Sanders at holland@hollandcollective.co. For more information about Voicebox, visit www.voiceboxkaraoke.com.
---
Voicebox Fort Worth Details
Location
2955 Crockett Row
Fort Worth, Tx 76107
Online Booking Available at: https://vbsongs.com/reservation_search
Special COVID Hours of Operation*
Friday: 4pm – 2 am
Saturday: 2pm – 2am
Voicebox will continue to update new hours in phases as the business reopens.
*Under 21 welcome until 9pm Monday – Thursday and 7pm Friday – Sunday. No alcohol served in suites when minors are present.
---
ABOUT VOICEBOX
Voicebox is a box-style karaoke lounge with locations in Portland, Denver, Boise, and Fort Worth.. As one of the first all private-suite karaoke lounges in the country, Voicebox has inspired nationwide growth in Asian-style karaoke and now leases its proprietary technology to other social entertainment venues. Voicebox designed its locations to provide the perfect karaoke experience with multiple private suites to choose from, each equipped with state-of-the-art equipment including two mics, light dimmers, pitch adjustment, and other fun gadgets like the 18th century musical innovation known as the tambourine. Voicebox's stellar reviews on Yelp have helped to make Voicebox the place to go for corporate events, family gatherings, and bachelorette and birthday parties. If this musical attraction alone isn't enough to get patrons excited, Voicebox's menu features delectable shareable snacks which can be enjoyed in a private suite. Guests can choose from a full bar with beer, wine and liquor, including Voicebox's signature, house-infused saké cocktails. Beer lovers will be able to indulge in a selection of Texas' best craft beers including Wild Acre, Cowtown Brewing, Real Ale Brewing Company, and more. Dedicated waitstaff will serve each of the private suites ensuring a personalized and safe experience. For more information visit www.voiceboxkaraoke.com.
###