A World Premiere Production – The Pleasure Trials – Marks the Return of full Mainstage Season on one of Fort Worth's Most Exciting Theaters
January 21, 2022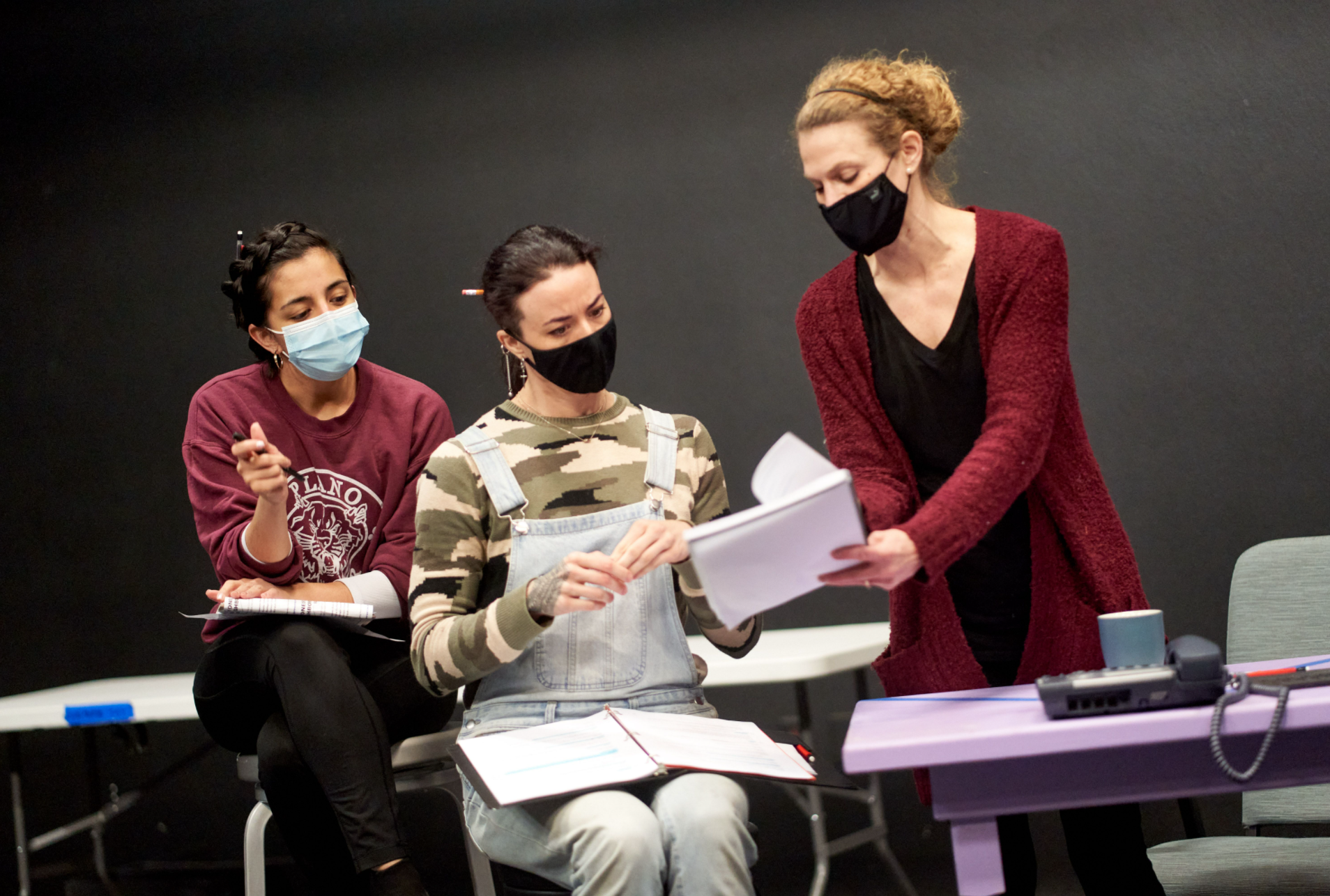 A World Premiere Production Marks the Return of full Mainstage Season on one of Fort Worth's Most Exciting Theaters
Amphibian Stage Brings the Desires of Women to the Forefront of Conversations in The Pleasure Trials Opening This February
---
DALLAS/FORT WORTH, Texas (January 21, 2022) – Amphibian Stage celebrates the launch of their 2022 mainstage production season with tickets to the world premiere performances of The Pleasure Trials (February 11 – 27) by playwright Sarah Saltwick on sale now. The Pleasure Trials is an important premiere for the company as it marks a full circle partnership between Saltwick and Amphibian from early creative support in 2016 during the developmental reading of the play where the playwright workshopped the piece with actors and a live audience to the first professional staging of the work next month.
When asked about the importance of bringing this production to North Texas audiences, Amphibian Stage Founder and Artistic Director Kathleen Culebro said, "Sarah Saltwick brings something so unique to her stories-you'll leave thinking about this play long after it ends. Emerging playwrights like Sarah are the future of the theater, which is why I couldn't be prouder that Amphibian is giving The Pleasure Trials its world premiere."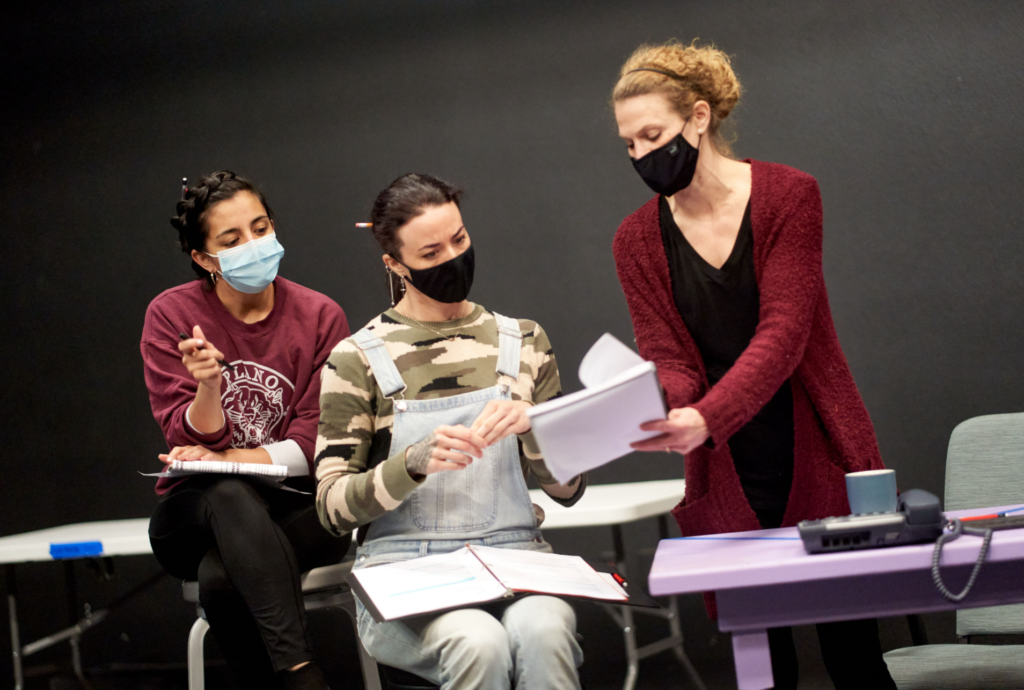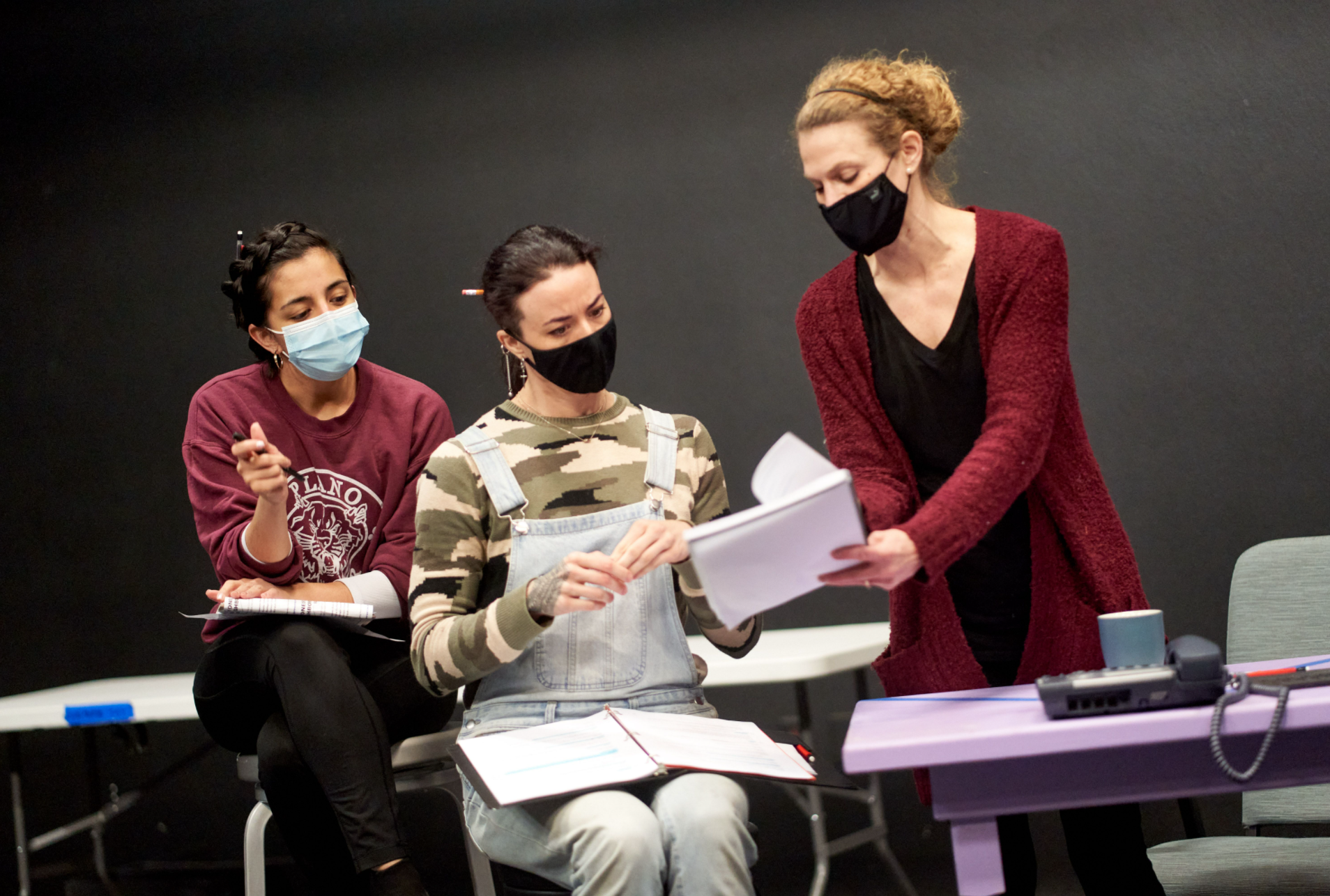 The script explores the all too common disconnect between love and desire in a hectic world of demands and pressure in the lives of women. Seeking to create a solution through science, Dr. Rachel Milan and her assistant Callie Young embark on a journey to create a miracle drug that will remove the barriers and inhibitions allowing women to prioritize their passion for their partner like never before. But, what happens when the miracle becomes a reality and the clinical trial must meet the demands of not just the participants, but investors, critics, and its developers?
Led by a female production and artistic team, the project and its creators bring an important perspective to the trials and tribulations of womanhood in the 21st Century. Texas natives, playwright Sarah Saltwick and Director Kara-Lynn Vaeni, will create a world where women examine the doubts, desire, and endless curiosity of sexual potiential when science intervenes in this insightful and entertaining production.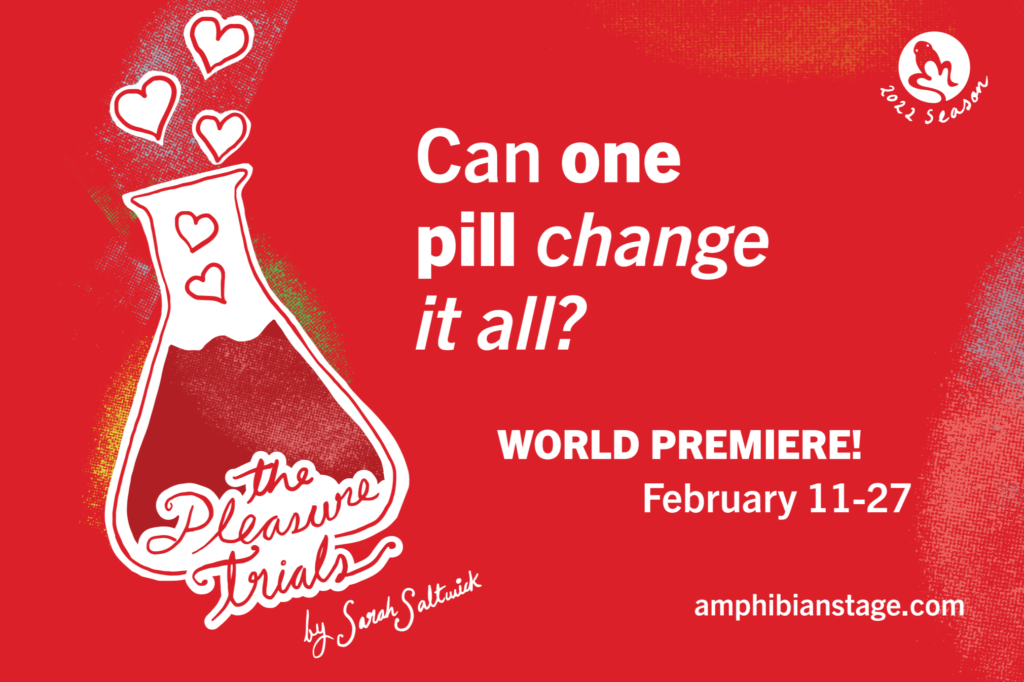 The Pleasure Trials – February 11 – 27, 2022
WORLD PREMIERE
Director: Kara-Lynn Vaeni
The mainstage season kicks off with a Lone Star crafted world premiere of The Pleasure Trials by Texas playwright Sarah Saltwick. This hilarious and deeply human play follows two women conducting clinical trials on a new female libido enhancement drug. When Rachel and Callie launch the trial, willing participants come out of the woodwork looking for an internal revolution. Quickly after the first dose, the effectiveness of the medicine is undeniable, but the overwhelming pressure for its success may corrupt the experiment and everyone involved. The Pleasure Trials is an insightful and entertaining examination of women, sexual desire, and the burden of meeting expectations.
Showtimes: February 11 – 12
Wednesday, February 9: Pay What you Want
Friday, February 11: $100 (Special Opening Weekend Event; Catered Reception)
Saturday, February 12: $60 (Special Opening Weekend Event; Catered Reception)
Thursday; 8 pm curtain: $25 per ticket
Friday; 8 pm curtain: $40 per ticket
Saturday; 8 pm curtain: $40 per ticket
Sunday; 2 pm curtain: $40 per ticket
General admission tickets can be purchased by visiting  amphibianstage.com or calling the box office at 817.923.3012. 

For more information, or to set up interviews with Amphibian Stage Leadership, contact Holland Sanders at holland@hollandcollective.co.
Creative Team LineUp
Megan Haratine: Dr Rachel Milan
Shyama Nithiananda: Callie Young
Kelsey Milbourn: Anna to Zora
Sky Williams: Understudy
Kara-Lynn Vaeni: Director
Sarah Saltwick: Playwright
Hailey Green: Stage Manager
Yoon Bae: Scenic Designer
David Lanza: Sound Designer
Shahrzad Mazaheri: Costume Designer
Jessica Drayton: Lighting Designer
Evan Michael Woods: Projection Designer
Valos Lowe: Props Designer
Ryenne Bishop: Dresser/Backstage Crew
Jade Jones: Production Intern