One Fort Worth Salon ReOpens with Client Safety At the Forefront of Daily Operations During the Scare of COVID 19
May 6, 2020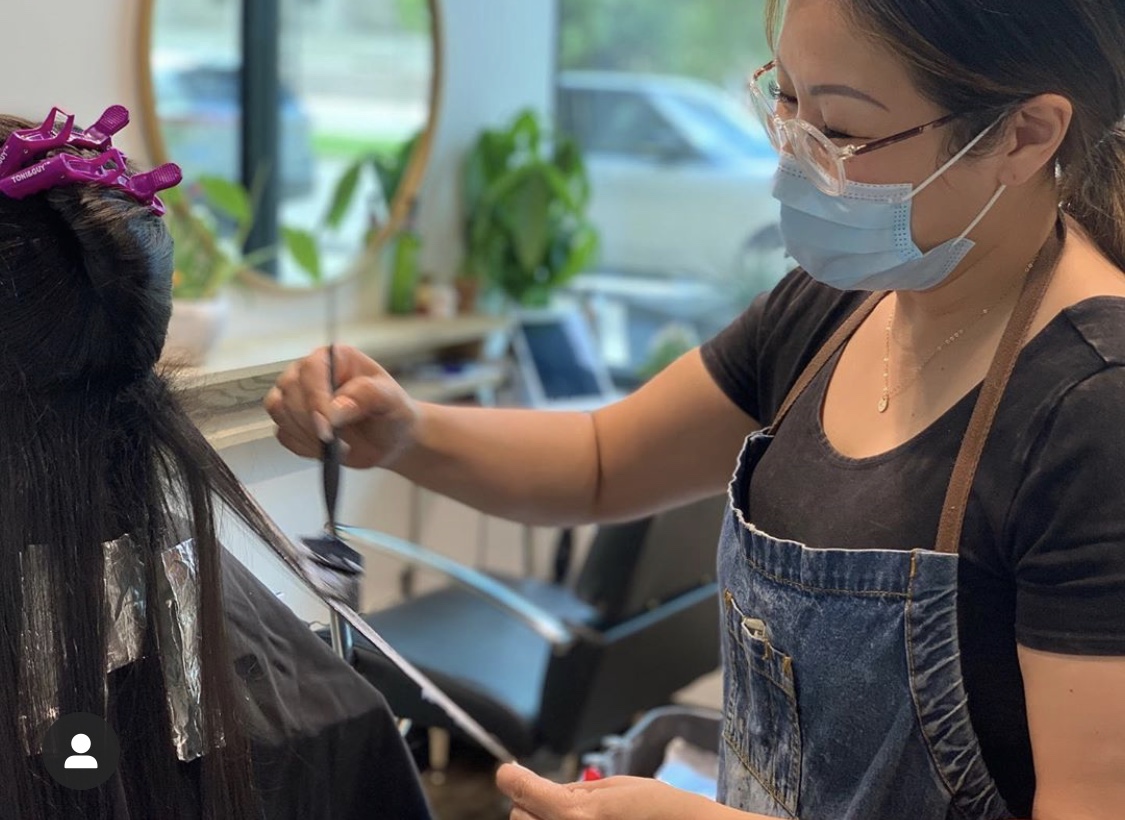 One Fort Worth Salon ReOpens with Client Safety At the Forefront of Daily Operations
Novak Hair Studios will reopen their North Texas Doors With New Safety Policies and Scheduling Restrictions
---
FORT WORTH, TX (May 6, 2020) — Novak Hair Studios announced today the reopening of their 10,000 square-foot salon in the heart of Downtown Fort Worth on May 8, 2020. The multi-service beauty studio is home to more than 85 independent hair and beauty stylists who are among some of the most financially affected by the recent COVID 19 business shutdowns. With the announcement of new business rules for operation by Governor Abbott, the salon plans to reopen their doors but with a plan to maintain the highest level of safety and best practices for their industry.
When asked about the reopening, co-founder Benjamin Novak Hudgins said, "Our team is excited to reopen the doors of Novak Hair Studios and get back to work making people feel beautiful. However, with this new opportunity there comes great responsibility. It is my job to make sure we take all of the precautions necessary to make not only our team of amazing Luxury Solo Artists feel safe, but our valued clients. We plan to follow all of the regulations outlined by the TDLR and add our own policies for extra safety. We want our community to know they can trust us to have their best interest in the forefront of every decision we make."
New On-site Safety Regulations Include:
Limited Clients Per Stylist: Typically, Novak houses 80+ stylists throughout the day and their clients which total between 150 – 250 people per hour in the salon. In an effort to reduce the number of people at Novak, the leadership has decided to limit stylists to 1 client per session to reduce the total number of people in the building and stylist's chairs. Double bookings will be on hold until a later date.
Mandatory Facemasks: Novak Hair Studios will be providing all of their 120 employees with reusable cloth face masks and will require them to wear them at all times when in the building. In addition, all guests will be asked to bring their own to wear in the salon and to appointments.
Upgraded Sanitation Methods: The salon maintains a strict clean environment with a few new additions during the reopening including extra cleaning/sterilization products like barbicide and hand sanitizer available to all staff and guests.
Maintaining Social Distancing Between Guests: Novak Hair Studios has conducted a COVID 19 makeover of their multiple shared client spaces. This includes rearranging of furniture and staggered use of wash stations within the salon to provide safer experience by adhering to 6 ft social distancing guidelines. At this time, the salon's processing lounge will be closed and stylists will do all drying and processing in their rooms to limit the interaction of guests.
Appointment ONLY – No walk-ins: All guests must make an appointment to visit Novak Hair Studios (same day appointments available) to allow the team to control the number of guests in the building at any given time. In addition, guests will be asked to wait in their vehicles outside of the salon until contacted by their stylist to start their appointment.
Limitations on Guests of Guests: In an effort to minimize the number of people within the salon per hour, Novak will no longer allow guests to accompany friends or family in the salon without an appointment –including children not receiving a service.
Replacement of Glassware: Novak will continue to offer their complimentary beverage service and explementary customer service with a few safety restrictions. All guest glassware will now be replaced with single use paper or bamboo options to reduce any transference.
Temperature Testing: The concierge team of Novak Hair Studios will act as the first line of defense for the salon. Each guest coming in for an appointment will be required to do a quick (non-invasive) forehead temperature check. If a guest is running a fever, they will be asked to reschedule their appointment (at no additional fee) to a later date.
---
Website: https://novakhairstudios.com/
Phone Number: 817-592-HAIR
For additional information, or to set up an interview with Hudgins, please contact Holland Sanders at holland@hollandcollective.co.
---
ABOUT Novak Hair Studios
Novak Hair Studios is a lease Style salon dedicated to creating the ultimate customer service experience by providing luxury amenities and services to the guests as well as providing an Environment and amenities where the Solo Artist thrives in both their professional life and personal life. Our mission is to revolutionize the salon experience in a luxury setting while creating a sustainable future. We believe in building relationships, building independent business owners, and keeping our planet and people beautiful and balanced.
###