March to the Polls Launches Spring Campaign for High School Voter Registration and Announces Expansion of its Programs Across Tarrant County in 2022
February 23, 2022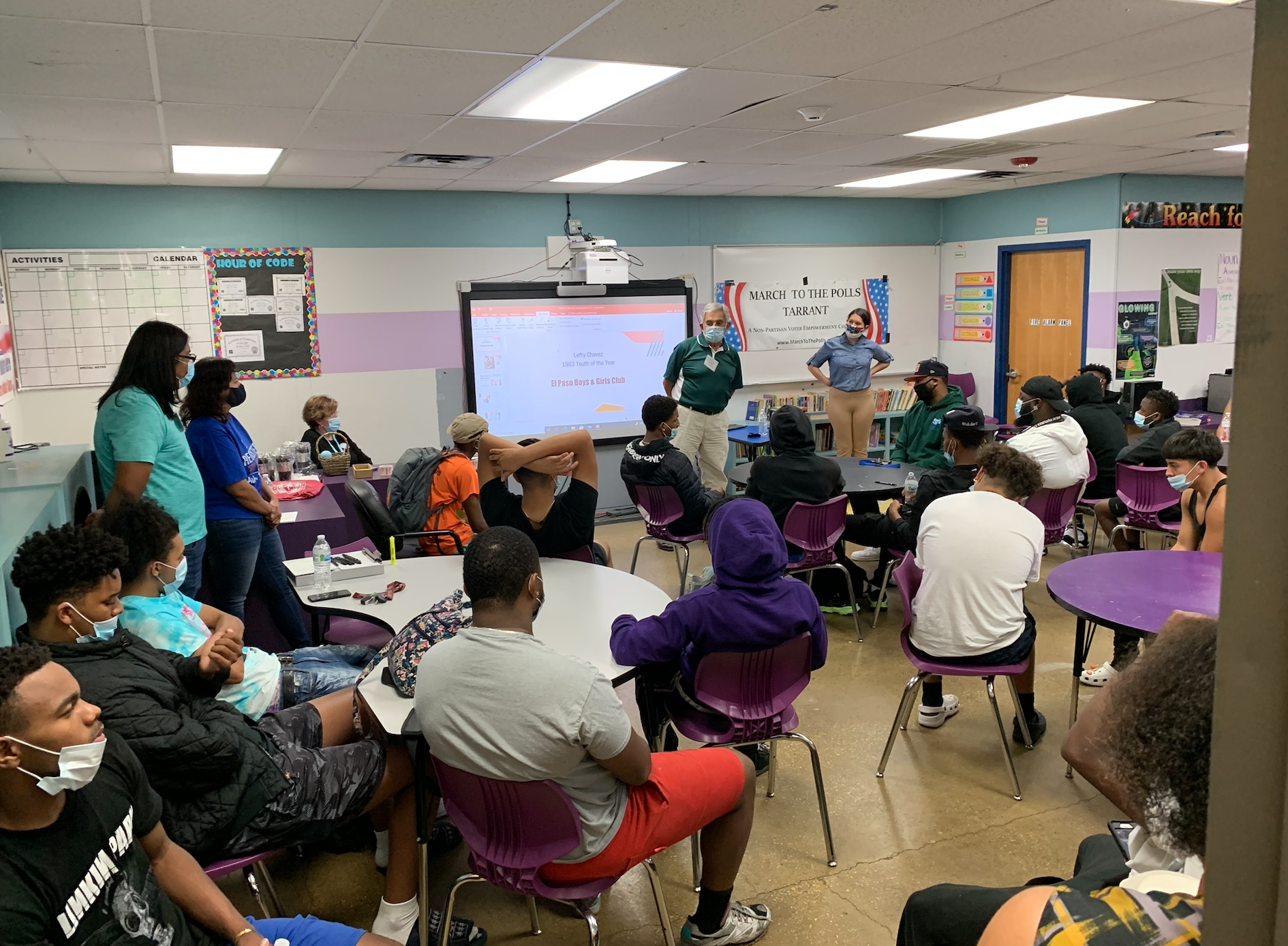 March to the Polls Launches Spring Campaign for High School Voter Registration and Announces Expansion of its Programs Across Tarrant County in 2022
The Nonprofit Organization is Thrilled to Deliver Nonpartisan Voter Education,  Registration, and Voter Empowerment Programs to Thousands of High School Students Across the DFW Metroplex this Spring
---
Tarrant County, TX (February 23, 2022) — March to the Polls (MTTP), a nonpartisan, nonprofit organization, announced today its 2022 programing. Including the spring launch of its successful high school voter education and registration (VEP – Voter Engagement Program) initiative and the expansion of high school district partnerships into Fort Worth Independent School District (FWISD) and Hurst-Euless-Bedford Independent School District (HEB ISD). The program will take place this March and April, launching March 1, 2022, to deliver education, voter registration, and empowerment to hundreds of classrooms and thousands of students across the metroplex.
Since its inception, MTTP has registered 44,750 voters and has educated and empowered 22,750 students to vote. The Texas High School Voter Registration Act requires schools to provide voter registration opportunities two times per year for all students in Texas. Currently, MTTP handles this requirement for the Dallas and surrounding Independent School Districts.
This spring, MTTP is expanding its programs into two additional school districts in Tarrant County, adding hundreds of new voters who will participate in elections for the first time this year. MTTP's invaluable work with these students will ensure that they are informed and educated on the voting process to make meaningful decisions for themselves and their communities as they come of age to vote.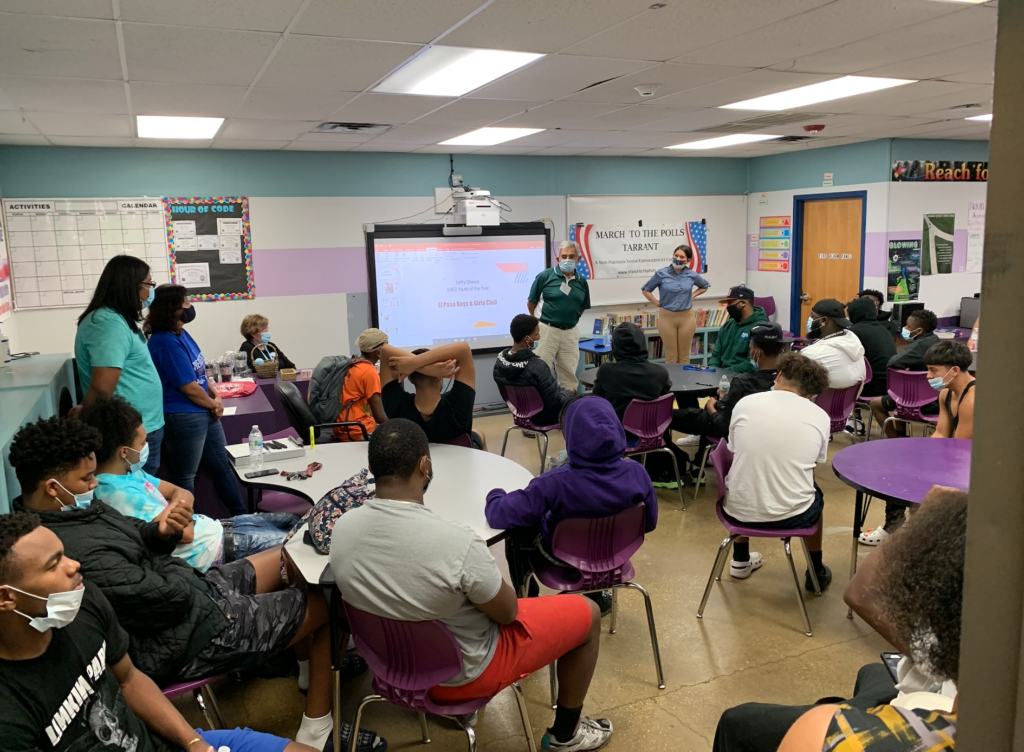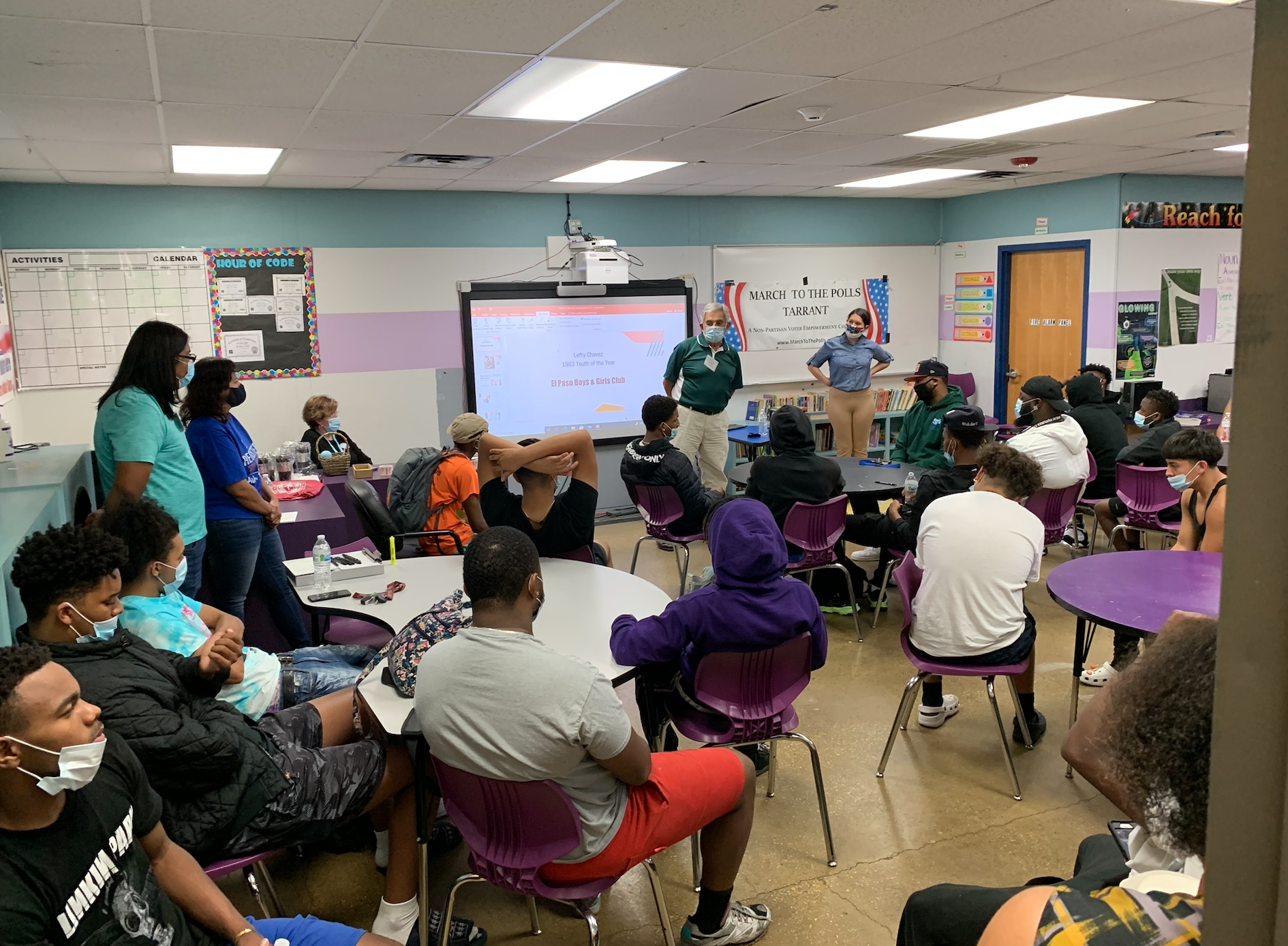 When asked about what this growth means for the organization, Athena Chavez, Director MTTP Tarrant County, said, "On average, MTTP goes into more than 600 classrooms and registers over 4,500 students every year. Numbers continue to increase, and we're delighted as we see these numbers grow even larger! We want students to know we support their leadership within their communities. We're here to help them get ready and engaged with civic life – regardless of their political affiliation."
MTTP is dedicated to cultivating lifelong voters and uplifting traditionally underrepresented communities across the metroplex (people of color, low income, and ages 18-24). Through its engagement with high school students, MTTP is starting with the youth, knowing that young people are traditionally underrepresented in the process. But, more importantly, if young people can learn to use their voice at an early age, they will become civically engaged adults for years to come! The organization will speak to thousands of students about the importance of voting, educate students on the voting process, and ultimately register eligible students to vote through the VEP program.
Beyond education, MTTP works with school districts to establish Student Voter Empowerment Coalition (SVEC) clubs to engage students grades 9-12 in the democratic process early and provide a path to nonpartisan civic participation activities. Activities include conducting candidate forums, leading voter education workshops, directly communicating with their elected representatives at all levels of government, and field trips to government agency meetings. Additionally, the club leads to unique opportunities for students to build confidence, learn public speaking skills, and build their resumes for college applications.
MTTP was launched in 2015 as a grassroots movement spearheaded by a passionate group of volunteers who began registering students and other DFW citizens to vote and recruiting people to become Texas Volunteer Deputy Registrars (VDRs). Since then, the organization has grown and established critical partnerships with school districts. The organization seeks to change the voting culture one initiative at a time across Tarrant County, DFW, and beyond – believing that a civically engaged population is a healthier, happier, and more connected one.
MTTP wishes to thank the North Texas Community Foundation and the F.A.R.E. Grant for funding to support its expansion into Tarrant County in 2022.
For more information about MTTP or to set up an interview with leadership, please contact Camila Bourdeau at info@marchtothepolls.org.
ABOUT MARCH TO THE POLLS
We are a non-partisan voter empowerment organization with 501(c)(3) tax-exempt status. Our mission is to significantly increase voter participation and turnout, especially among historically underrepresented voters, and to ensure that candidates and elected officials (national, state, and local) advocate and promote justice, equity, and equal opportunity in American life. We seek to empower voters by removing barriers to voting and bringing low-propensity voters into the political process.
We utilize our trained, non-partisan volunteer network of over 2,500 volunteers to facilitate and promote all aspects of voter empowerment, including registration, education, engagement, motivation, and mobilization.
###