A New World: intimate music from FINAL FANTASY Concert Celebrates the Culmination of the First Annual Anime Frontier this December
October 5, 2021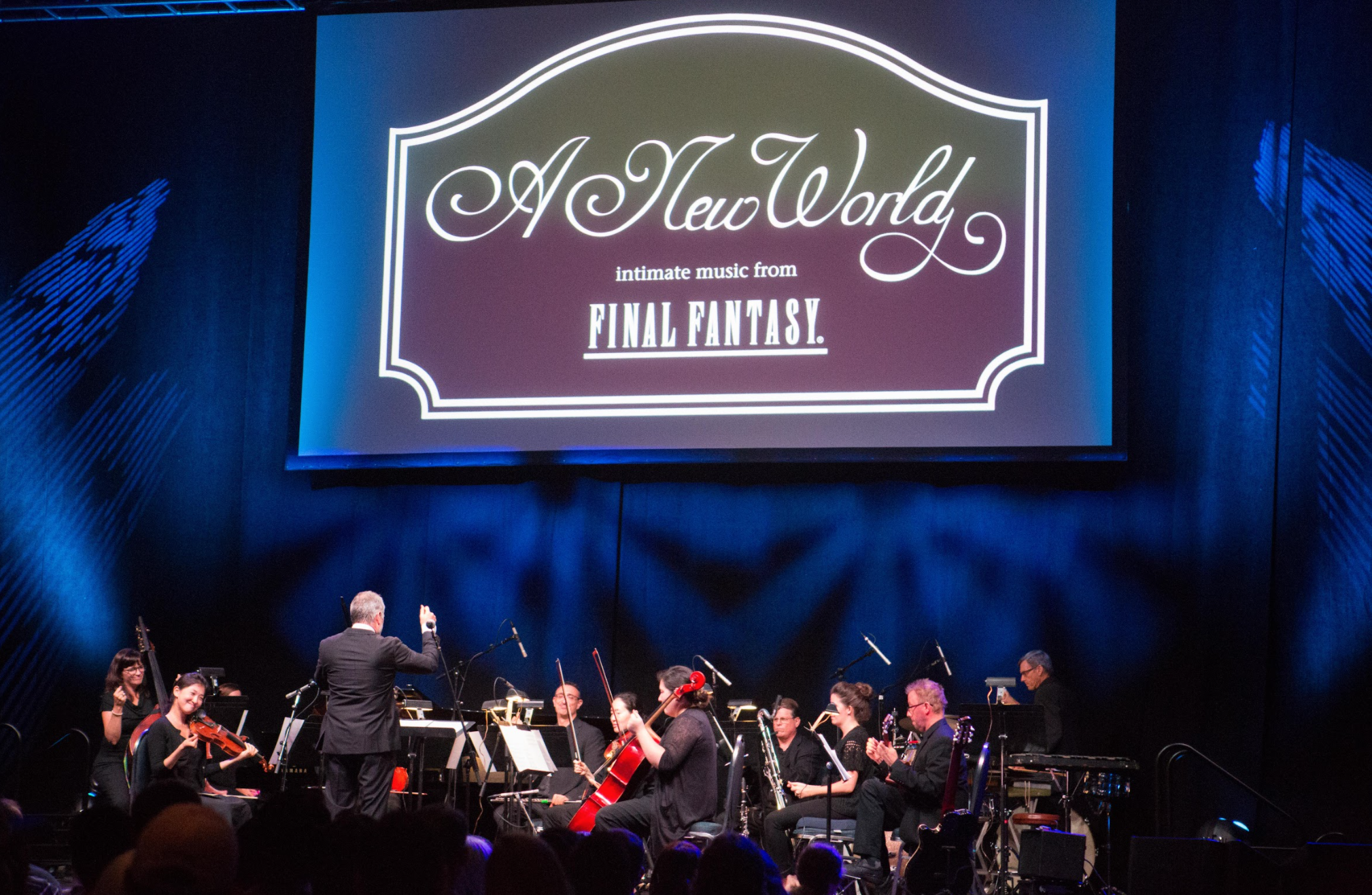 A New World: intimate music from FINAL FANTASY Concert Celebrates the Culmination of the First Annual Anime Frontier this December
Internationally Acclaimed Music Experience Announces Regional Performance at Texas' NEW Japanese Pop Culture Festival
---
Fort Worth, TX (October 5, 2021) — Anime Frontier Powered By Crunchyroll, and AWR Music Productions, producers of the internationally-acclaimed concert tour Distant Worlds: music from FINAL FANTASY, announce today a regional performance of A New World: intimate music from FINAL FANTASY. This spectacular chamber music concert will take the stage to celebrate the conclusion of the first annual Anime Frontier Powered By Crunchyroll at the Fort Worth Convention Center on December 5, 2021 at 2 PM.
Designed as an unparalleled convention experience from the creators from Anime NYC, the first annual Anime Frontier will welcome over 20 celebrity guests, exhibitions from major Japanese entertainment publishers, and special screenings of upcoming anime titles for the first time in Texas through an immersive space that transports attendees into the center of Japanese culture for three incredible days (December 3-5, 2021).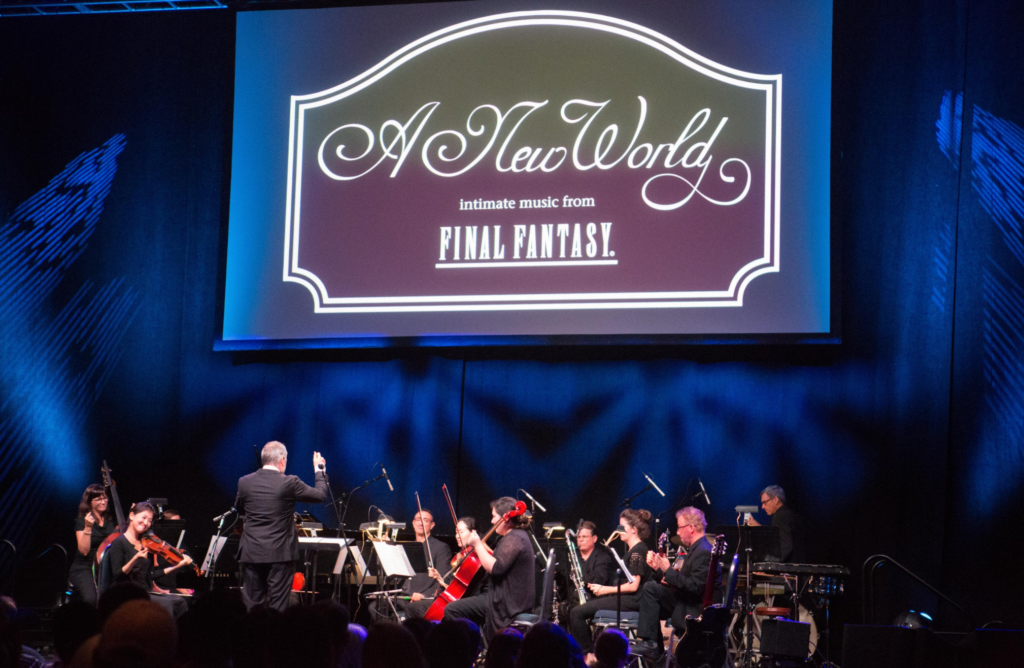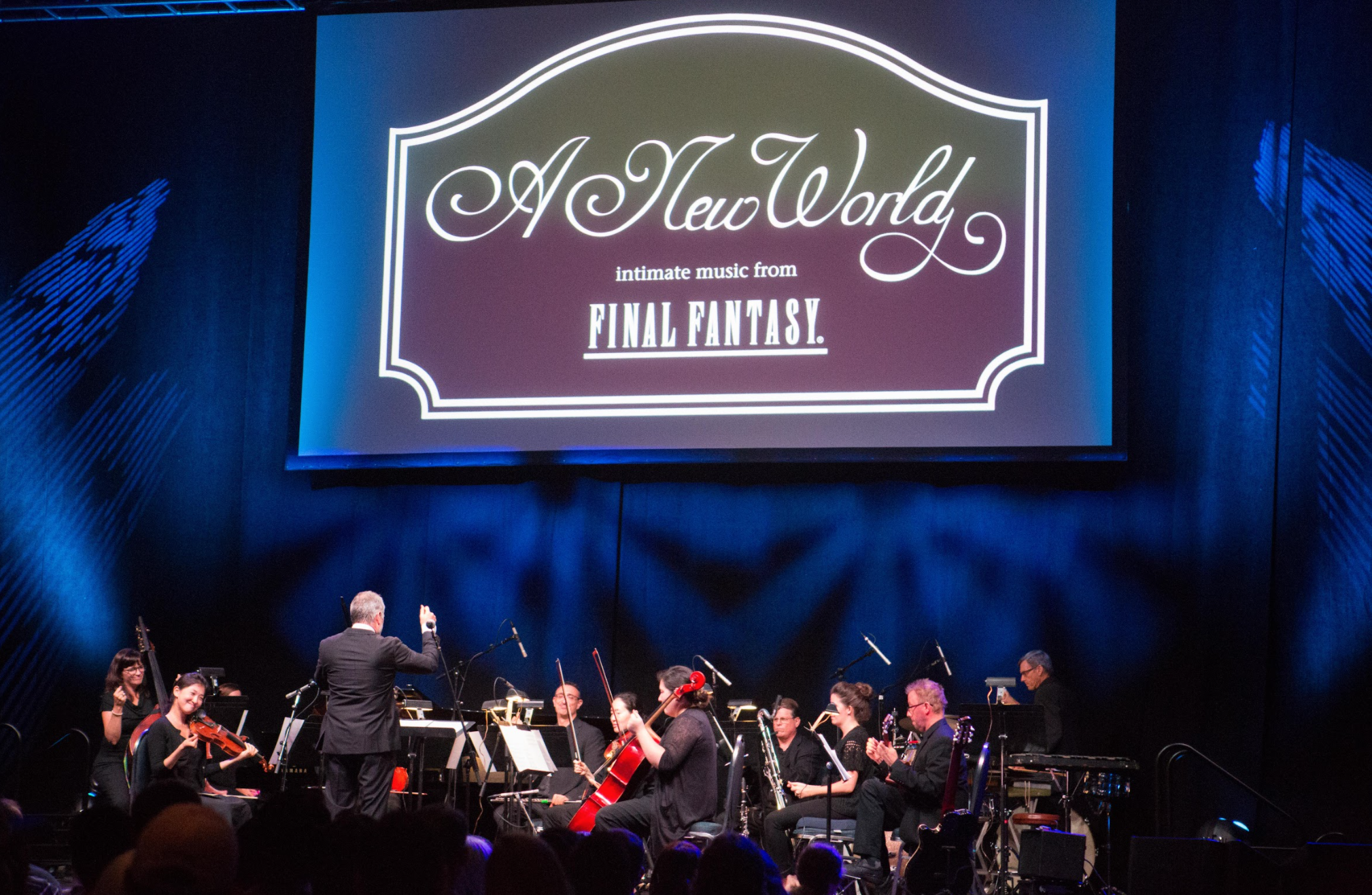 "Anime Frontier's goal is to bring the Japanese pop culture world to Texas," said Anime Frontier Show Director Peter Tatara. "We couldn't be more thrilled to culminate our first event with this official FINAL FANTASY concert. A New World: intimate music from FINAL FANTASY is exactly the kind of high quality, professional experience we look to share with fans of anime, video games, and music."
Through unique partnerships with some of the nation's leading anime brands including Crunchyroll (largest and most popular anime streaming brand in the world), Funimation (DFW-based leader in providing Japanese animation to the U.S. audience), and now SQUARE ENIX (creator and innovator behind FINAL FANTASY franchise), Anime Frontier will bring an international reputation and wow factor in celebration of anime, manga, and Japanese entertainment to the Southwest region.
This one-of-a-kind concert experience merges the internationally acclaimed video game known to generations across the globe with the remarkable beauty and power of music and will be an unforgettable experience only seen in North Texas.
Since the debut of FINAL FANTASY in 1987, the franchise has been one of the most beloved video games in the world. Played by more than four generations of gamers, the video game aided in introducing worldwide audiences to Japanese entertainment – laying the groundwork for the global phenomenon that is anime. With over 30 years of history and across 54 entries, the franchise has sold over 144 million units, grossing over $11.7 billion. The video game popularized many features now standard in role-playing games (RPGs) and immortalized the genre outside of Japan. Considered by many to be one of the best RPGs worldwide, the franchise has received both critical and fan acclaim.
The musical score is no different. Originally conceived by composer Nobuo Uematsu, the lush, tone-setting, character-defining score has amassed a legion of fans who pack the world's most respected concert venues, including Royal Albert Hall, the Brooklyn Academy of Music, Sydney Opera House, Tokyo International Forum, and others. And in A New World: intimate music from FINAL FANTASY, conductor and music director Eric Roth has reimagined the FINAL FANTASY listening experience as a pure live music event featuring new arrangements for a string quartet, piano, guitar, and other mixed groups of instrumentalists.
"We're thrilled to bring A New World to Anime Frontier, to share amazing experiences of SQUARE ENIX music in concert with this beloved community!" said Conductor and Music Director Eric Roth.
A New World: intimate music from the FINAL FANTASY is much more than a concert; it's a celebration of the legacy that the FINAL FANTASY franchise has left generations of audiences and is precisely the type of experience that Anime Frontier commits to delivering DFW audiences year after year. A ticket for the convention is required to attend; no additional concert ticket is required.
For more information about Anime Frontier Powered By Crunchyroll, or to set up an interview with Anime Frontier Leadership, please email Holland Sanders Holland@hollandcollective.co.
ANIME FRONTIER AT-A-GLANCE
Anime Frontier 3 Day tickets are available now for $45 at AnimeFrontier.com, and fans looking to learn more can sign up for the Anime Frontier newsletter and follow the event on Social Media. Anime Frontier is from the makers of Anime NYC. The second-largest anime convention in the USA, Anime NYC brings over 50,000 fans together each November in New York City.
Details:
December 3-5, 2021
Fort Worth Convention Center
1201 Houston St
Fort Worth, TX 76102
Event:
FRIDAY, DECEMBER 3RD:

10 AM – Registration Opens
1 PM to 7 PM – Exhibit Hall
1 PM to 10 PM – Panels & Events
SATURDAY, DECEMBER 4TH:

8 AM – Registration Open
10 AM to 7 PM – Exhibit Hall
10 AM to 10 PM – Panels & Events

SUNDAY, DECEMBER 5TH:

8 AM – Registration Open
10 AM to 4 PM – Exhibit Hall
10 AM to 4 PM – Panels & Event
Tickets:
About Anime Frontier Powered By Crunchyroll
Set in Fort Worth, TX, a city that blends cosmopolitan energy and cowboy culture, Anime Frontier Powered By Crunchyroll brings together the best of the US and Japan for a showcase of what's next in Japanese entertainment. Featuring some of the biggest guests in anime and manga and leading publishers in their first appearances in Texas, Anime Frontier is three days of exciting exhibits, exclusive premieres, and show-stopping special events. Join us for a convention unlike any other in Texas! For more, visit animefrontier.com.
About AWR Music Productions
AWR Music is a multi-faceted musical services company, offering excellence in live entertainment, tour support, original music composition, orchestration, preparation, and audio production for the recording, film, and new media industries. Artists and projects include FINAL FANTASY VII REMAKE Orchestra World Tour, NieR Orchestra Concert re:12018, Distant Worlds: music from FINAL FANTASY, Game of Thrones – Live Concert Experience, Hugh Jackman, Weird Al Yankovic, The Who, Diana Ross, Mannheim Steamroller, PBS Soundstage, The Oprah Winfrey Show, Dennis DeYoung, Peter Cetera, and Live Nation. For more information, please visit https://awrmusic.com/
About SQUARE ENIX CO., LTD.
SQUARE ENIX CO. LTD. (SQUARE ENIX), with headquarters in Tokyo, Japan, develops, publishes, and distributes entertainment content including interactive entertainment software and publications in Asia, North America, and Europe. SQUARE ENIX brings two of Japan's best-selling franchises FINAL FANTASY, which has sold over 100 million units worldwide, and DRAGON QUEST, which has sold over 50 million units worldwide under one roof. SQUARE ENIX is one of the most influential providers of digital entertainment content in the world and continues to push the boundaries of creativity and innovation. Visit www.square-enix.com for more information.
All associated trademarks are owned by and used under license from SQUARE ENIX CO.LTD. © 2021 SQUARE ENIX CO.LTD. All Rights Reserved

About LeftField Media
LeftField Media, LLC is an events company focused on developing face-to-face events in a range of communities rooted in contemporary culture and shared passion. LeftField was formed in 2014 by Greg Topalian (President, LeftField Media) and is now owned by Topalian and Clarion Events Ltd. With a keen sense of the evolving needs of businesses and their consumers, as well as new opportunities created by change, LeftField takes a clean slate approach to its work. LeftField's portfolio includes Awesome Con (awesomecon.com), Washington D.C.'s Comic Con; Rose City Comic Con (rosecitycomiccon.com), in Portland, OR; Anime NYC (animenyc.com), New York City's Japanese pop culture festival; and Anime Frontier (animefrontier.com). LeftField Media is headquartered in historic Trumbull, CT (leftfieldmedia.com).
###