Fred's Texas Cafe asks "Are you tough enough?" to Launch Renegade Culinary Challenge Contest in Coordination with Newest Location Opening
December 20, 2021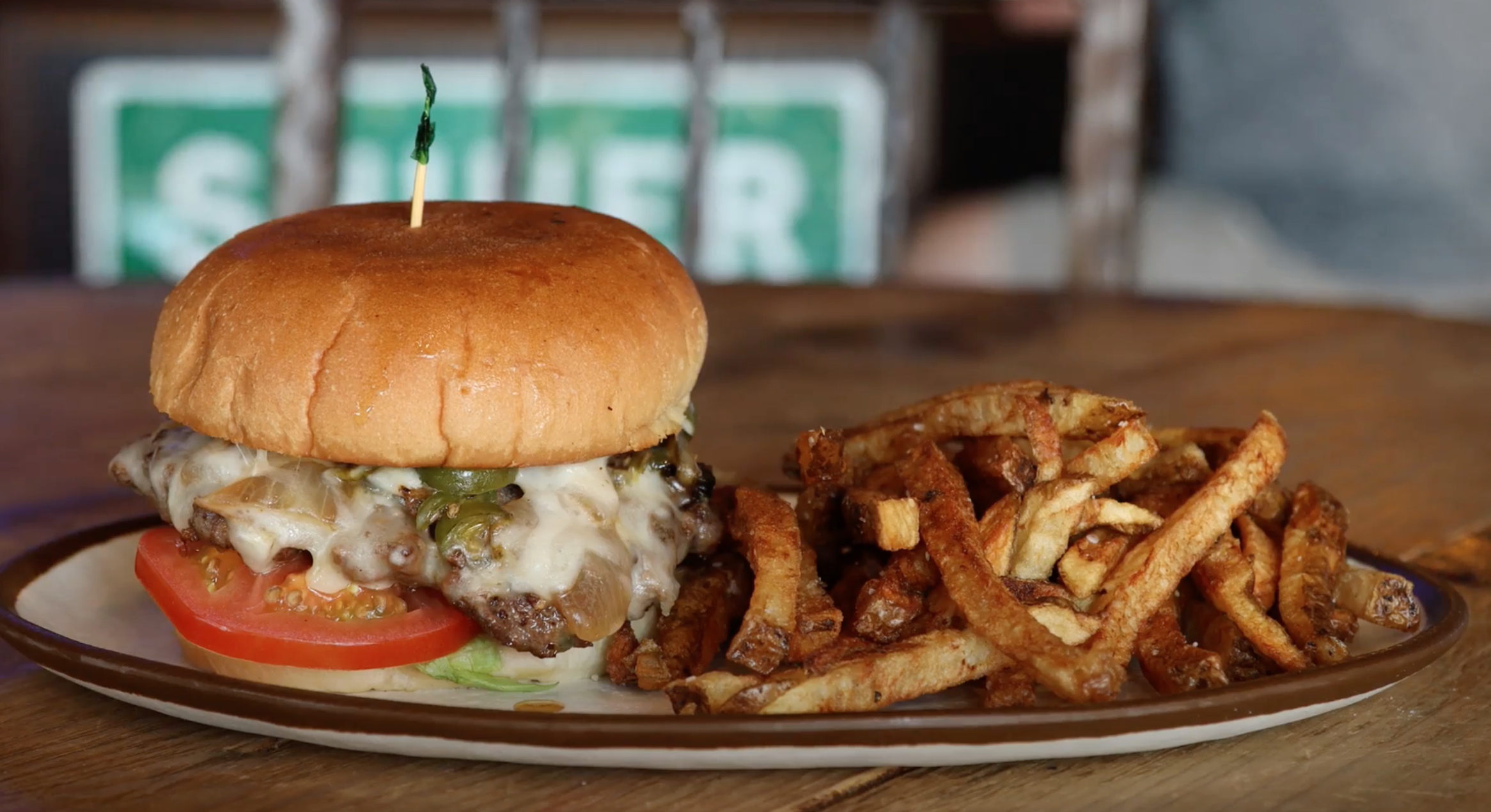 Fred's Texas Cafe asks "Are you tough enough?" to Launch Renegade Culinary Challenge Contest 
Fred's Invites Fans and Supporters to Craft a Food Challenge Befitting the Iconic Fort Worth Eatery from Texas Sized to Hotter Than Hell Ideas
---
Fort Worth, TX (December 20, 2021) — Fred's Texas Cafe announced today the launch of Fred's renegade food challenge, asking eaters across Dallas/Fort Worth the question, "Are you tough enough?" Beginning today, Fred's family, friends, guests, and supporters can throw their idea in the proverbial hat to cast their vote in-restaurant, at both locations, and online to help Fred's Texas Cafe create their first-ever Food Challenge.
 Rooted in cowboy cuisine culture and renegade style of the cafe, Fred's will challenge the boldest and bravest to take up the gourmet gauntlet and prove that they have what it takes to put their name on the wall of infamy — but first, they'll have to choose the idea that'll reign supreme! Followers will all vie for a chance to create a challenge worthy of Fred's Texas Cafe and the city it calls home. The contest will culminate in the grand reveal during the Grand Opening Celebration of Fred's newest location, February 2022.
When asked about the launch of the food challenge competition, Co-Owner and Operating Partner Quincy Wallace said, "We're putting the power in the hands of our renegades because we know that they'll create something no one else in the world could envision! Fort Worth is our home, and our long-time clients and regulars know us better than anyone else. We know they'll come up with a food challenge like only Fort Worthians could!"
How to participate: For Fred's fans who think they're tough enough and got what it takes, they can share their ideas by visiting www.fredstexascafe.com/renegade-challenge or find a QR on each table at both Fred's locations. Supporters can fill out the Typeform and dream up something truly challenging! Voting closed on Dec 31, 2021. Quincy and the Fred's team will pick the top three. From there, it'll be up to Fortworthians to crown the champion through their votes! Voting will be available through the same webpage, on social media, and through the QR codes in-restaurant.
Timeline:
December, 20-31, 2021: Throw Your Idea in the Ring For those who think they have what it takes to imagine the most worthy idea, followers can submit their ideas via the website form, in-restaurant, and social media. Will it be a Texas-sized steak with all the fixings and a pint of beer in under 30 minutes, or Hot n' Spicy with a ghost pepper burger hotter than a summer afternoon on the ranch?!
January 2022: Vote for the Champ Fred's co-owner Quincy will choose the top three out of the many fantastic suggestions. Once revealed, supporters will have the opportunity to weigh in once more and vote for their favorite! 
February: The Big Reveal and Grand Opening Party The contest will culminate with a huge grand opening party! Special guests, along with the public, will have the opportunity to see if they have what it takes to get their name up on the wall! Fred's has some exciting surprises in store for its fans and supporters.
Quincy and everybody involved with Fred's is grateful to the public for the overwhelmingly positive reaction to the announcement of the big move. This uniquely Fred's food challenge will be an exciting way to close out Fred's 40-year history on Currie St and will be born from the passionate dedication of Fred's long-time friends and supporters.
Additional details and dates to follow; for more information about Fred's Texas Cafe or to set up an interview, please contact Holland Sanders at holland@hollandcollective.co.
###